Art Inspo: Today is my Mental Health Day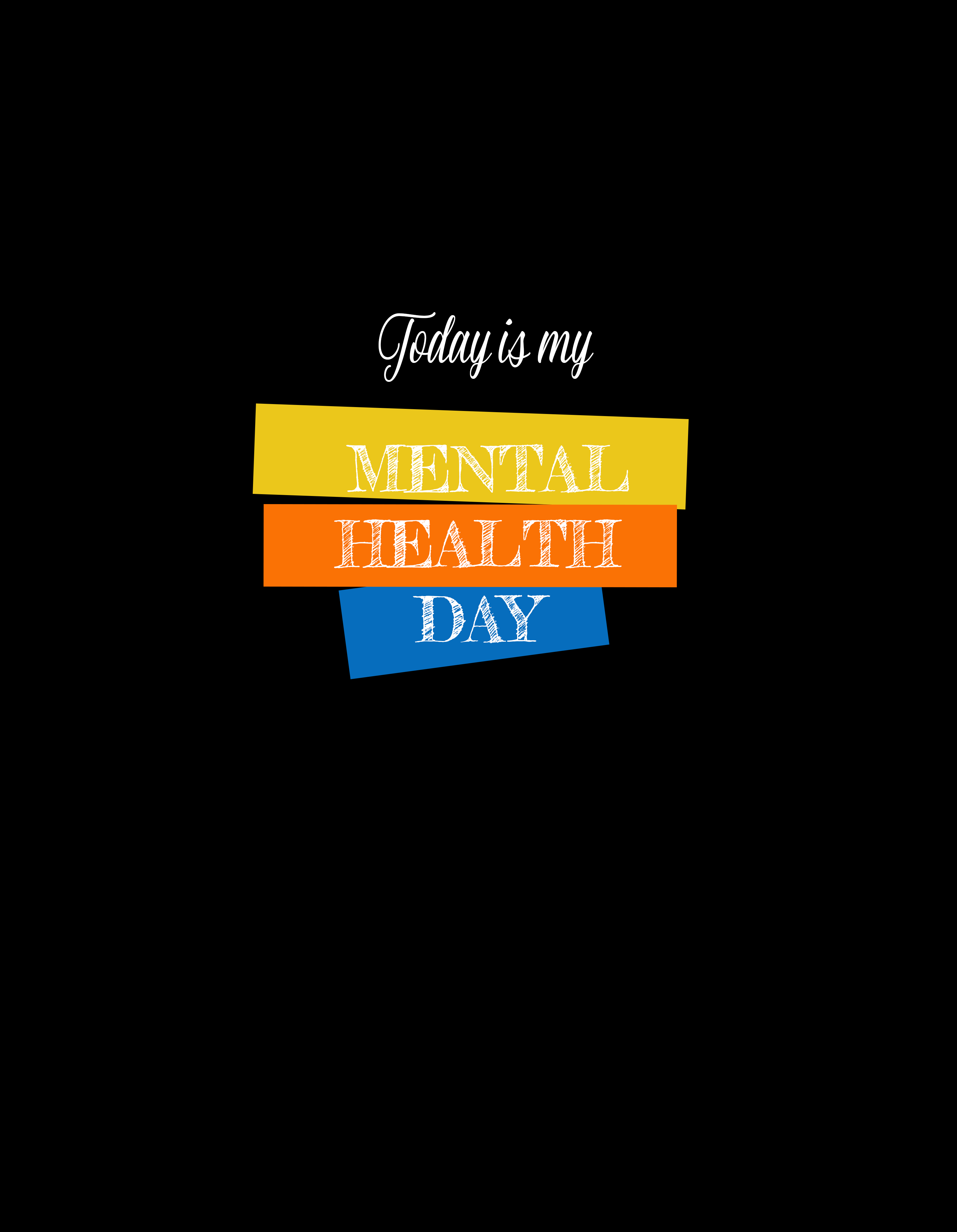 Taking time to ourselves is important here at CB. We value our need to reset and gather ourselves. Sometimes you will notice that we have our Out of Office emails set up just for that purpose.  
When we worked for other companies there were many times where we wanted to take days off. Not because we were physically sick, but mentally. There are also days when we are not at work, and don't have to report to someone, and recognize we are in need of a break (from everything!). Those are also the days we needed to give ourselves permission to take a 'sick day'.
All designs are created by Amanda.
This shirt is a reminder to ourselves and a sign to others that we are claiming the permission to take time to have a personal day. I hope it encourages other people to do the same.
The back of the shirt has the Space Party print. I chose this print to remind us that we are not in this experience alone. Whether online or offline, we have a mental health community behind us that have experienced different illnesses, copes in different ways and have many perspectives. We are all different and may not know each other but we certainly are in the community together.
---
---