CreateBeing is a Toronto-based company focusing on mental health and creativity.
Vision & Goals Online Program

We know that it may seem like you don't have control over what is happening now during Physical Distancing and COVID-19, but we also know that this can be an opportunity to review what you want and create a plan so you can be in control of how you want to show up in life.
We created Create Your Being because we love self-development. It creates self-knowledge, expansion, ultimately self-kindness. We are a community that let's you know, you are not alone. Our first step in knowing ourselves is getting an idea of what want in the future. This is why we begin with creating our vision and goals.
In this Guide, you will:
Go through the program at your own pace
Imagine what your future looks like in 10 years.
Create a story for your future.
Outline your 1, 5, 10 year goals.
Focus on three aspects of your life (Career, Relationships, Health)
Construct actionable phrases for each goal.
Share your goals with our online community.
CANCELLED in-person workshops and discussion groups due to COVID-19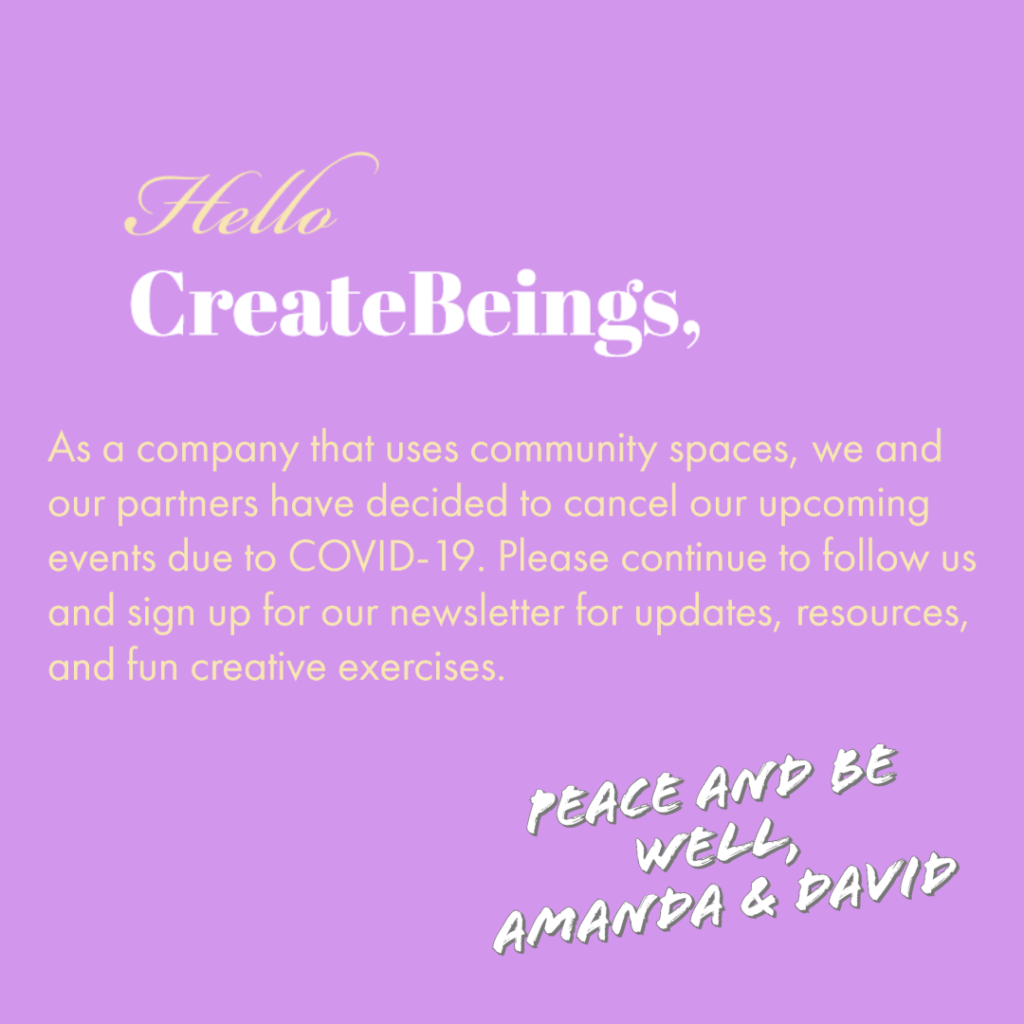 As a company that uses community spaces, our partners along with us have decided to cancel our upcoming events due to COVID-19. We respect the choices that have been made to keep the public safe. For those of you who have community members that are susceptible to getting sick and or need support to get supplies, reach out and see if you can help others in their time of need. We can all play a part in connecting and supporting one another.
We've learned that doing it together makes a huge difference.