What we can do
We have facilitated discussion groups and workshops to public and private groups. We also share our stories to audiences.
We are currently only open to Private Bookings and invitations to speak.
Do you have a private group you want to bring CreateBeing to either share their story or host an workshop or discussion?
Connect with us directly to discuss further.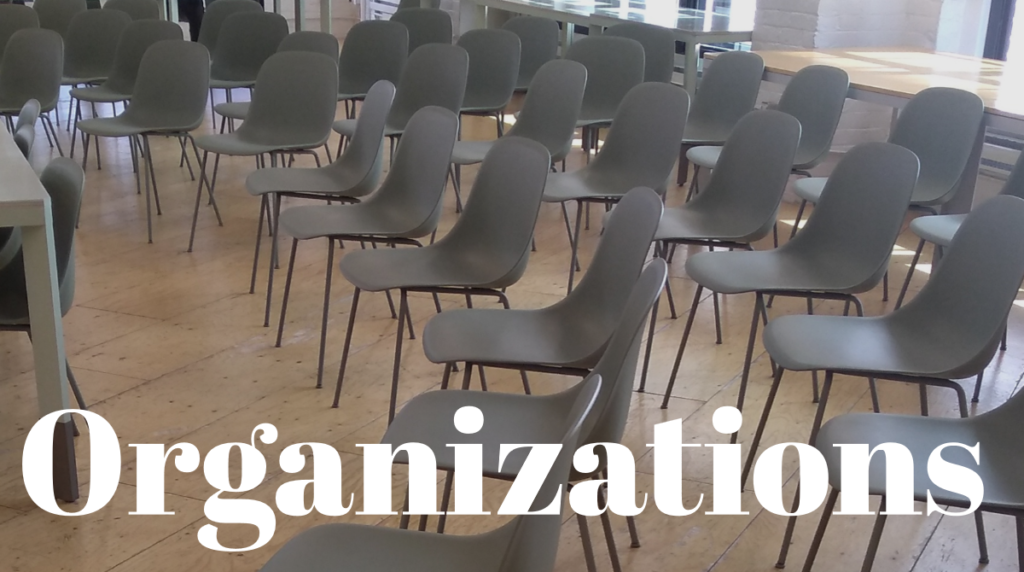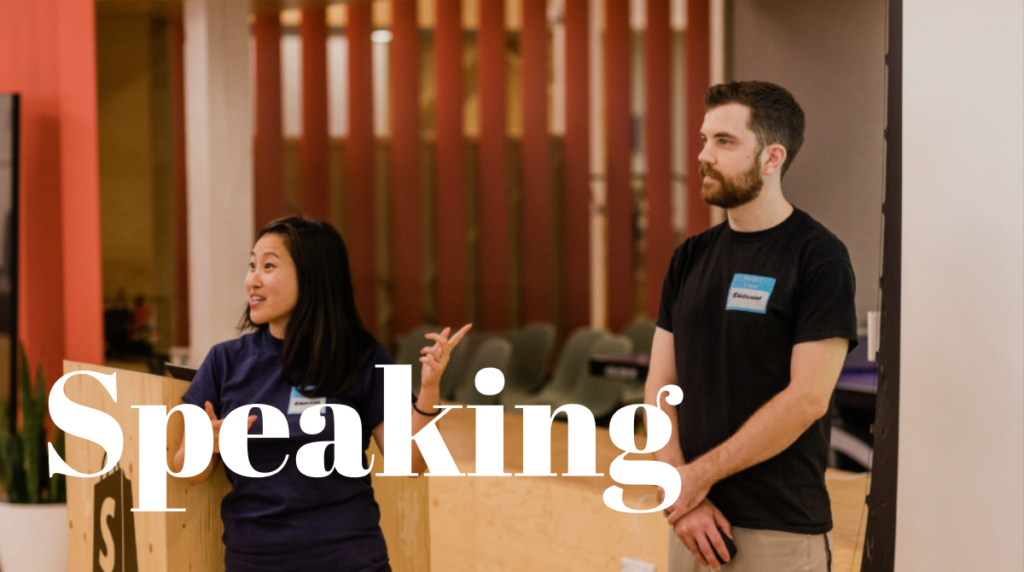 Want to hear what we have to say?
We share our mental illness and addiction experiences so that we can connect. We've spoken at Reach Out Together, Rehumanity Foundation and other community events.
Connect with us directly to discuss further.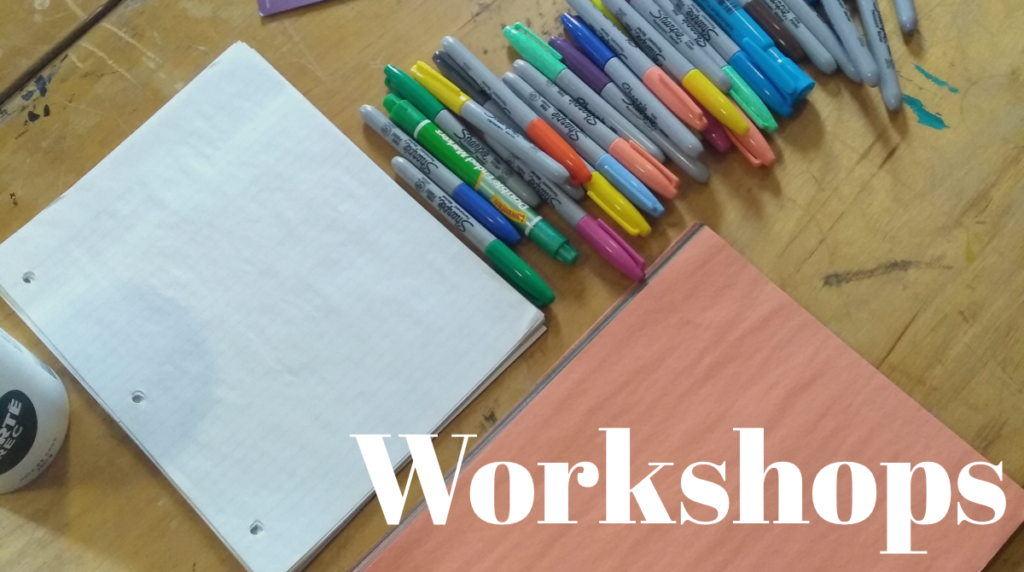 Create. Make. Talk.
We specialize in workshops where we discuss a topic and use creative ways to express ourselves.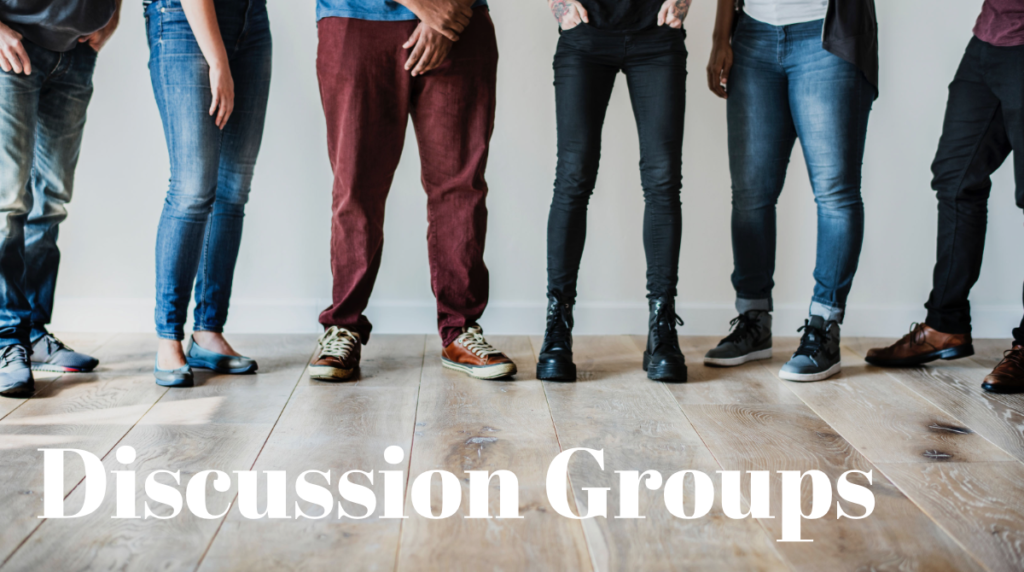 Let's talk about it.
We create spaces to engage in conversation about topics that create supportive connections, discuss content that may be stigmatic and ultimately create community through verbal language that we are not alone.
Though we encourage dialogue, you may also participate by listening. 
WHAT OTHERS HAVE SAID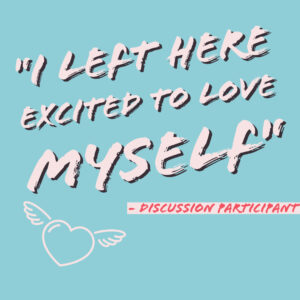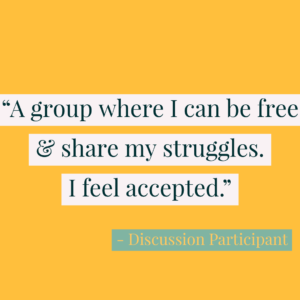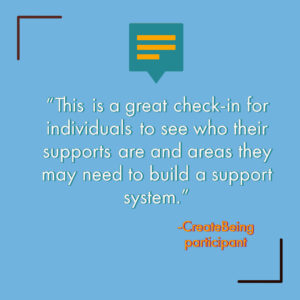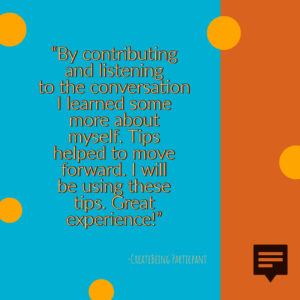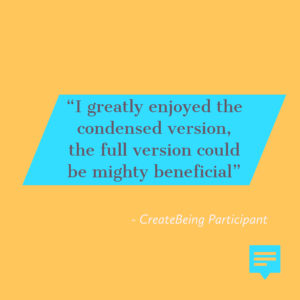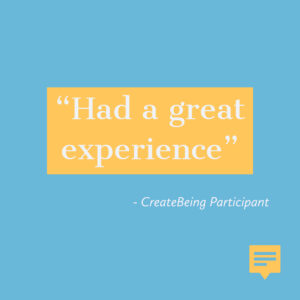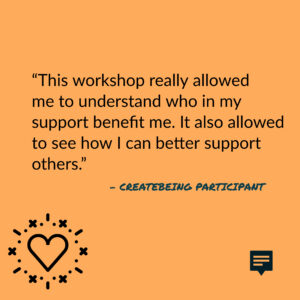 Previous Next