Kindness, Wellness and Mental Health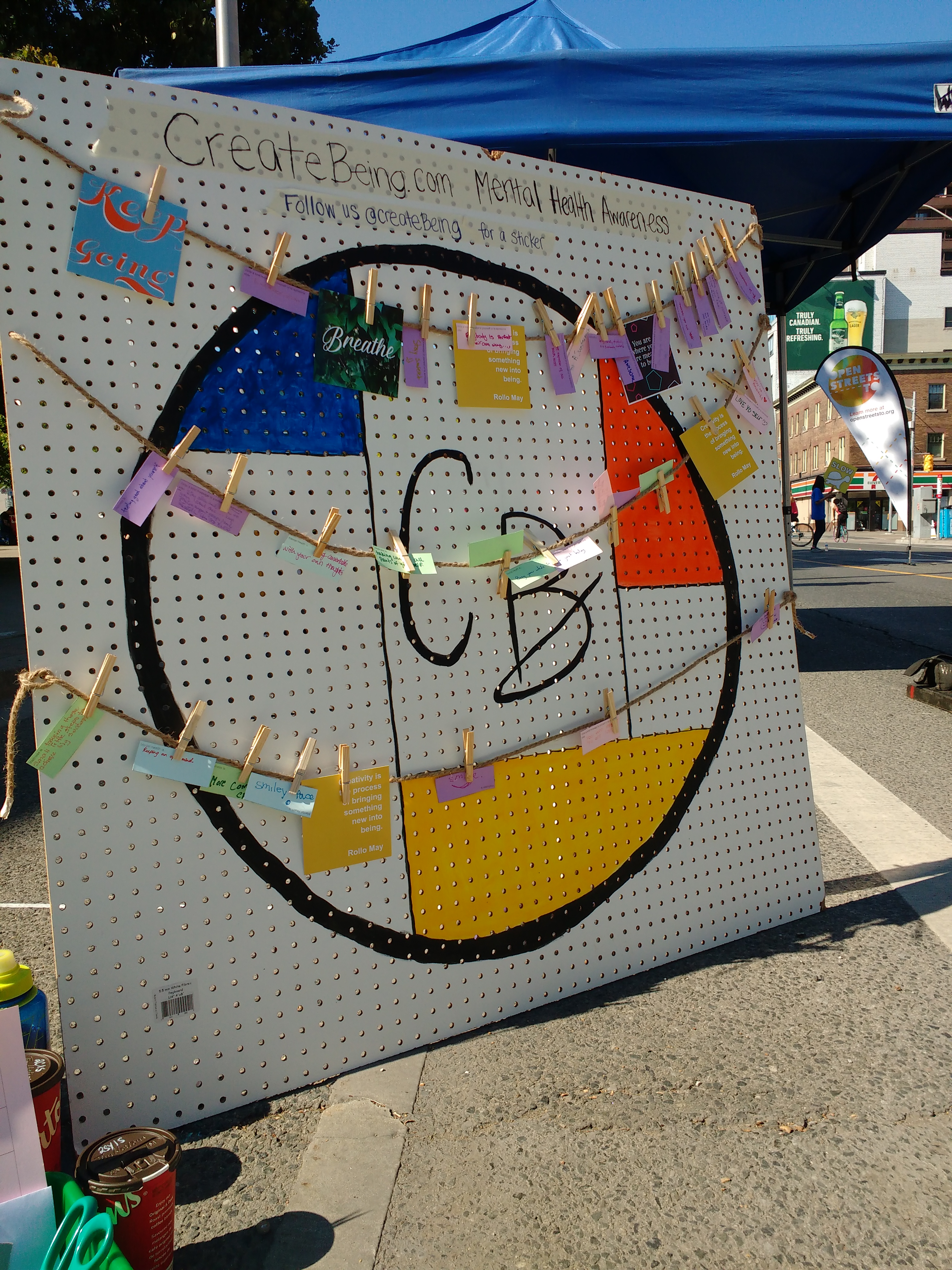 Kindness, Wellness & Mental Health
When we had the opportunity to join Open Streets TO in September we asked participants to share with us what they thought about Wellness, Mental Health and/or to share a kind message to themselves or someone else.
We had people from all ages come share with us. We had kids to seniors share their take on mental health and had some people even share stories with us!
Below are all the messages we received.
What do you think? Comment below if you had to add your definitions and messages, what would you write?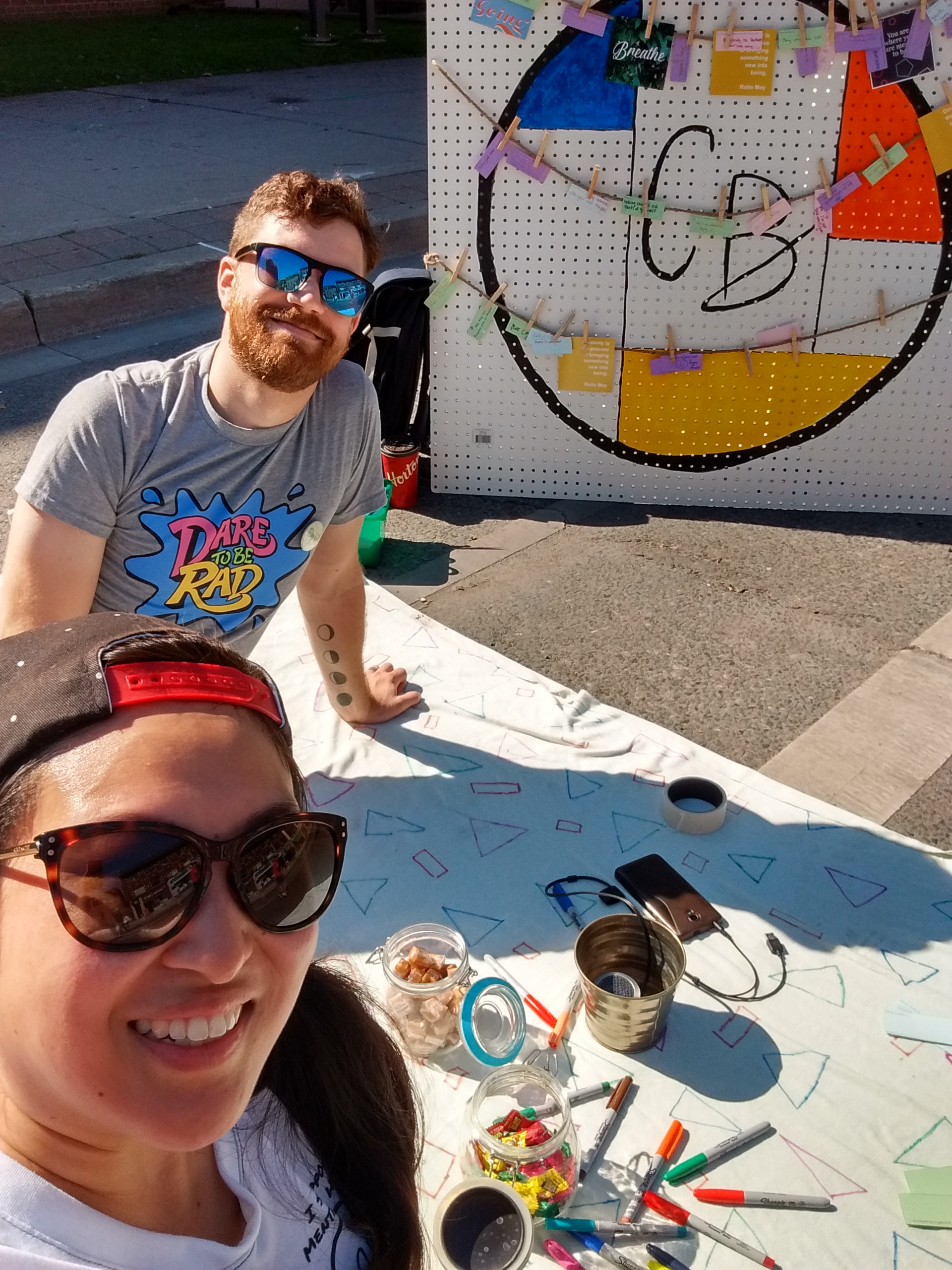 Scroll to see what our day!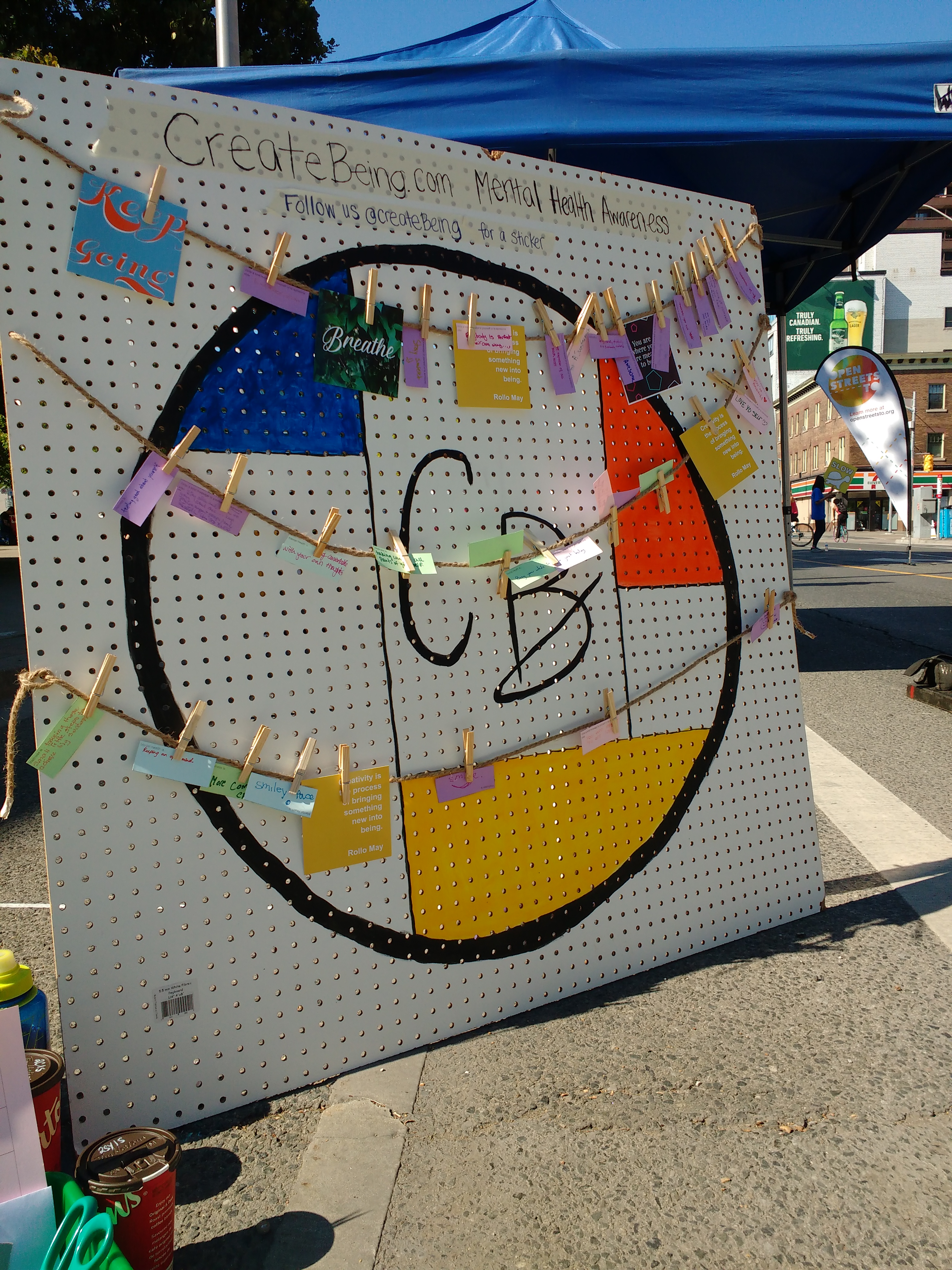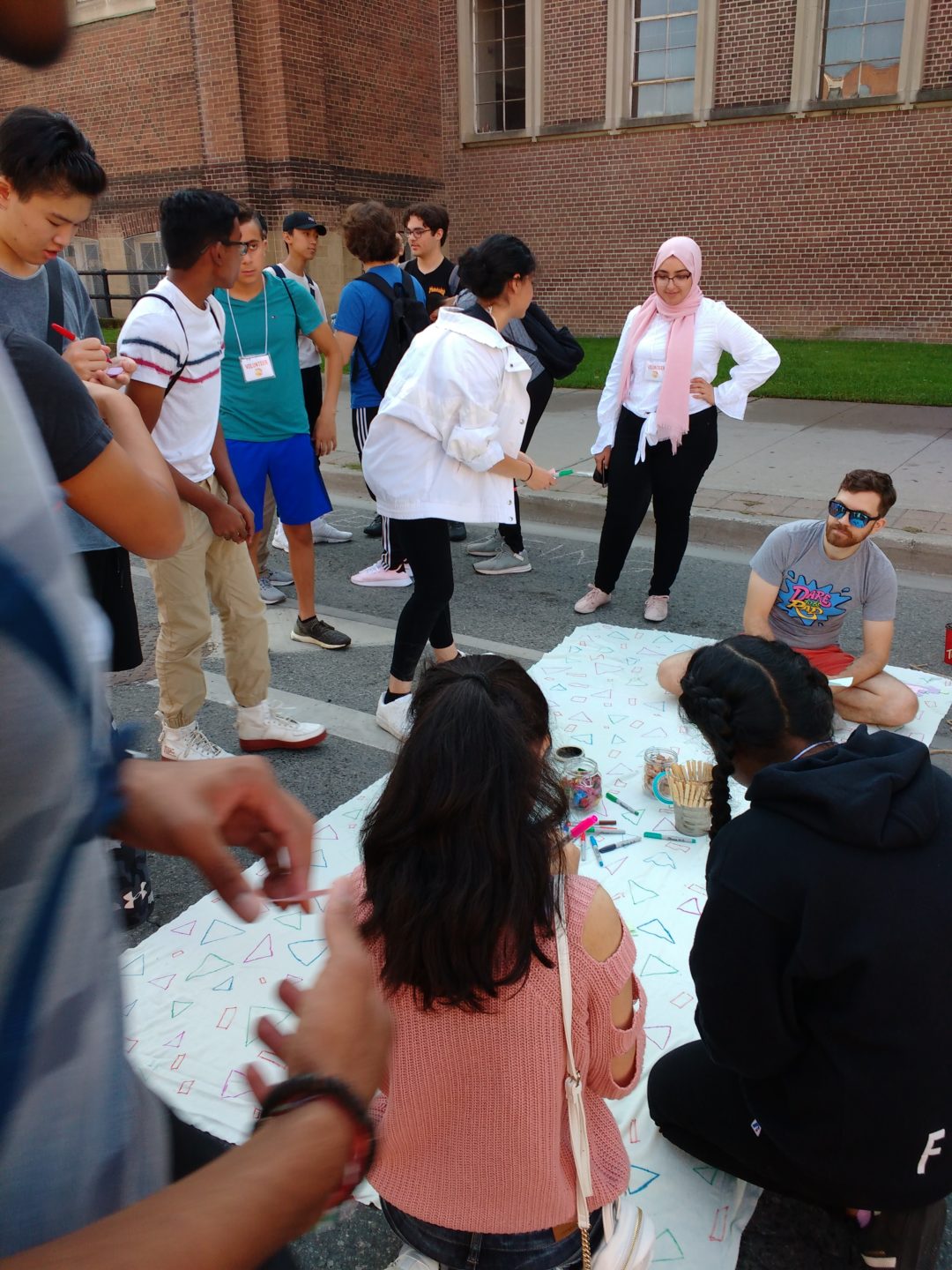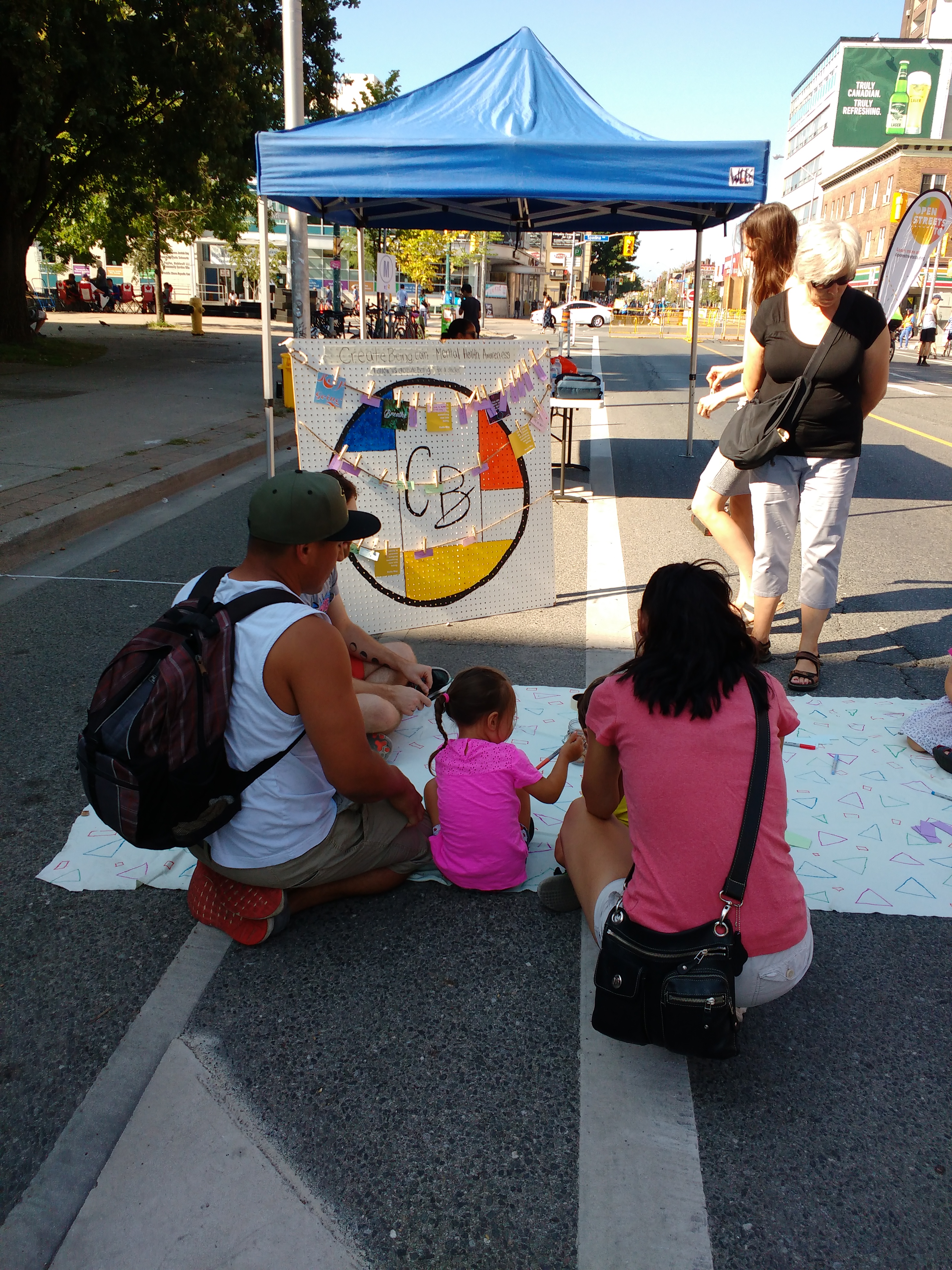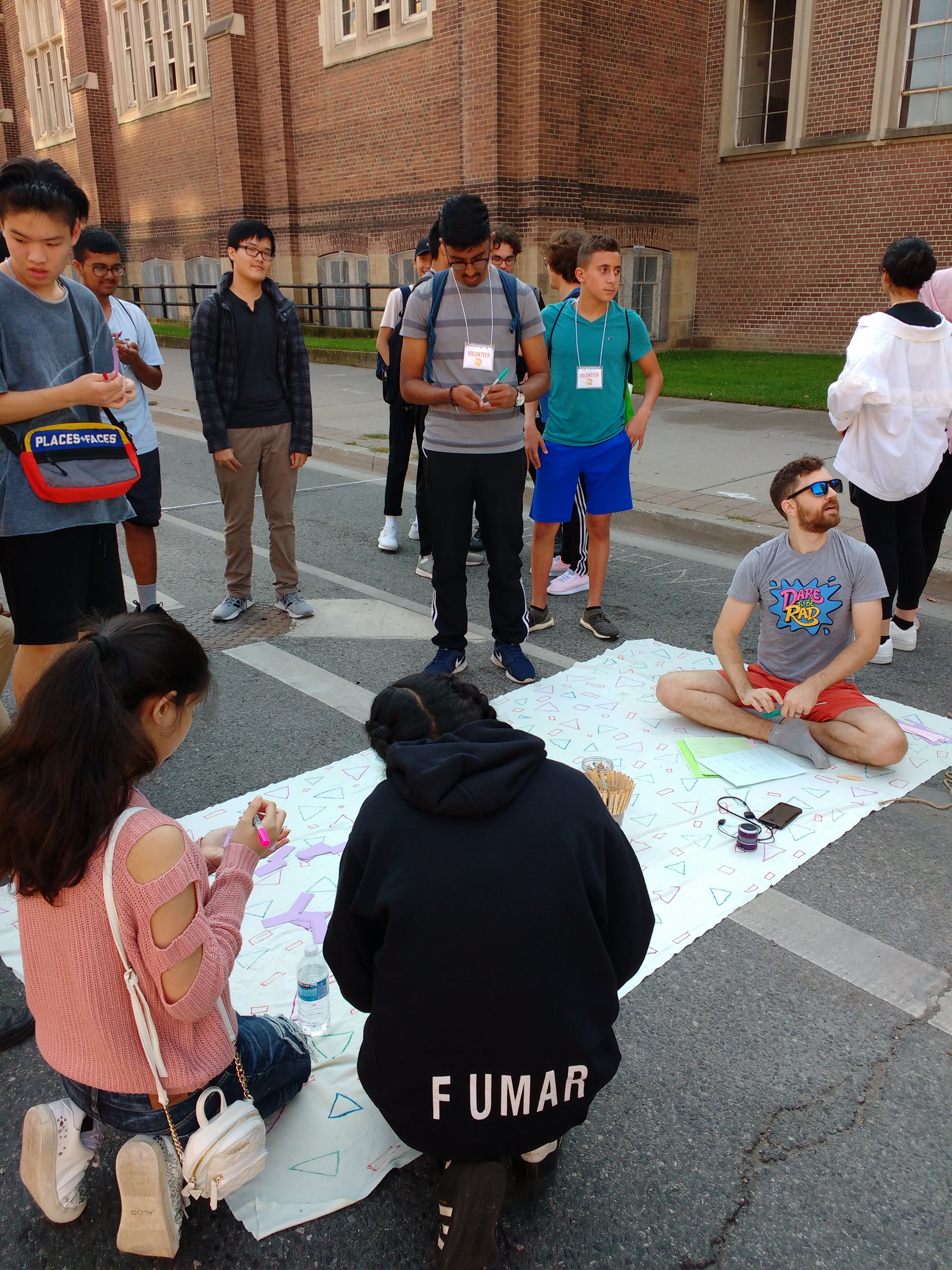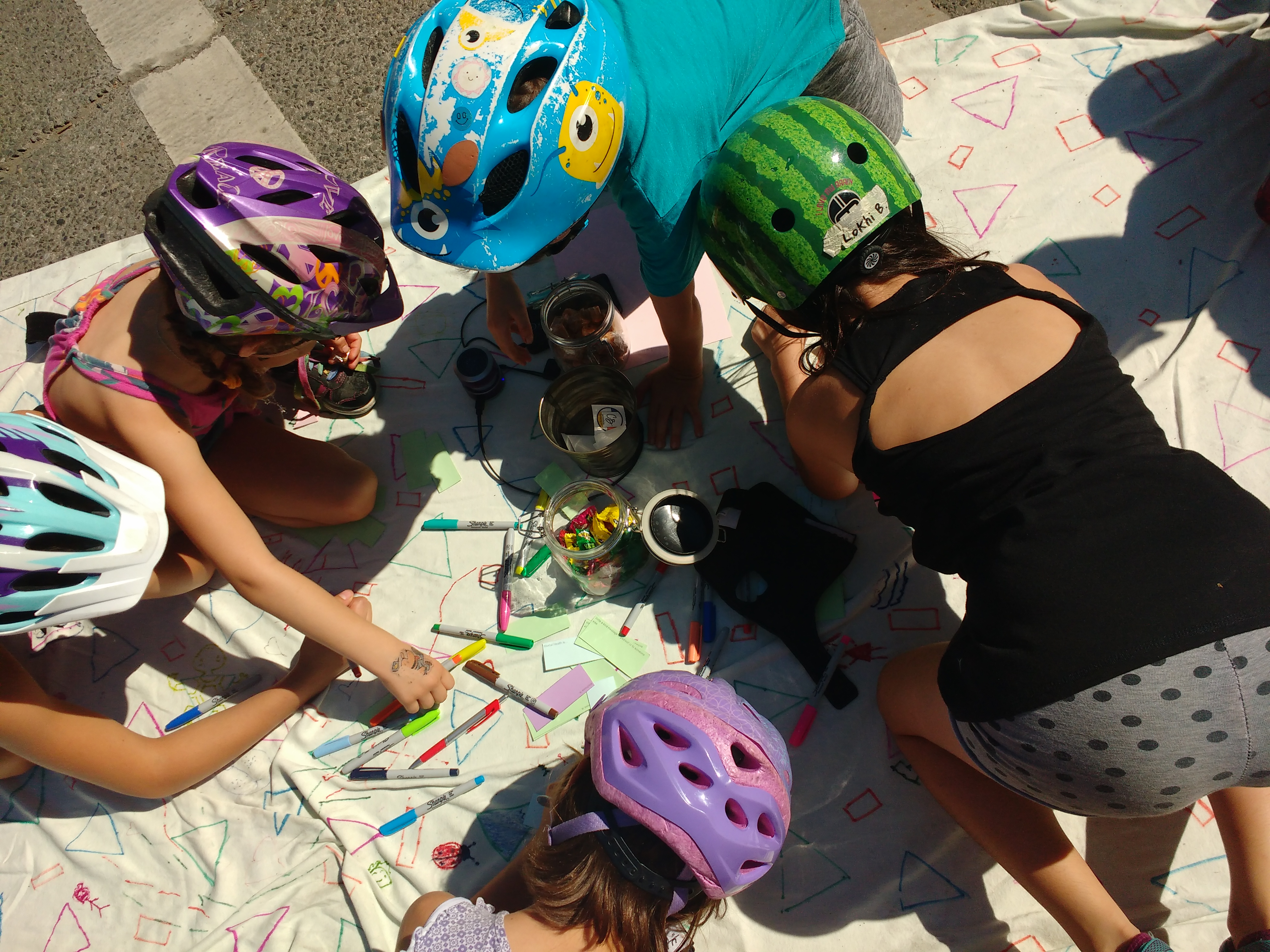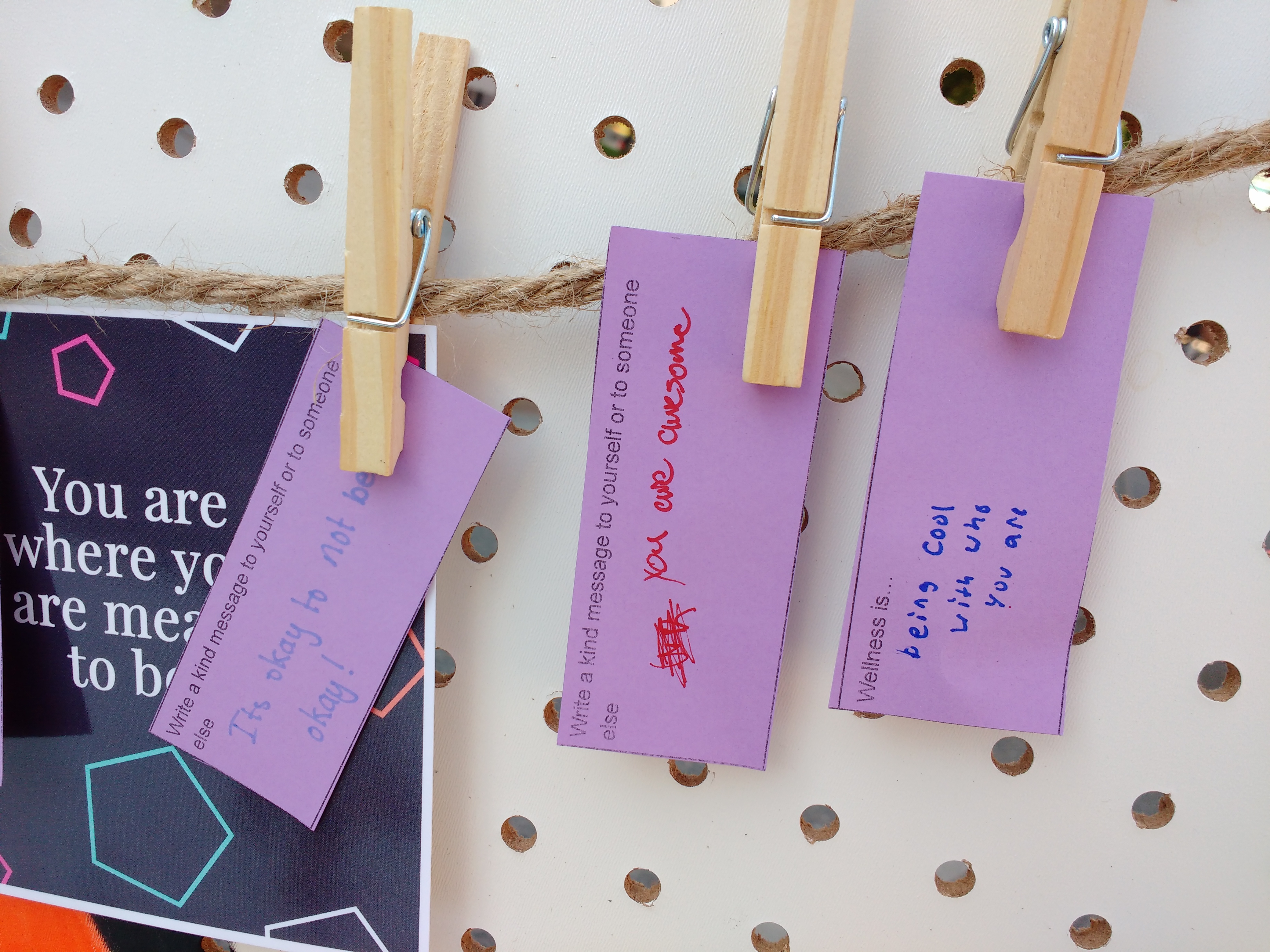 Mental Health is…
Love and compassion starting with yourself!
Being your whole self
Accept yourself and your own journey
Having fun
Happiness
Have a great day!!
Modesty and humility
Being active, physically and mentally
Have a treat
Trying to find ways to be as present in the moment as possible
Keeping an open mind
Bring joy to your community
Accepting and changing
Being gentle with your inner voice
Taking time with my kids 🙂
Being comfortable with your own thoughts
The most important things come from the heart
Smiley face 🙂
Wellness is…
Be happy the way you are
Taking those small little steps to achieve big successes
More community engagement
Smile
Feeling balanced and in control of oneself 🙂
Loving yourself
Always considering others emotions and experiences
Waking up and wanting to live and live fully
Always be kind
Being mentally, physically and emotionally satisfied
Being different
Listening to my body
Feelng good about yourself
Be true to you
Being cool with who you are
Taking care of yourself when you feel worthless
Taking care of all parts of yourself
Be kind to yourself
Write a kind message to yourself or to someone else
You are enough, you are loved
You are the best!
Treat Yourself 🙂
Enjoy life
Your life is unique. There is only one you!
You are complete
You are a joyful presence in my life!
You are a loved
Mental health matters
Live your life no matter what
Stay sweet
Be true to youself
Everybody is perfect in their own way.
You are capable of so much
I am creative
Everyone is perfect in their own way
You're awesome
I love myself
It's okay! I love you. I'm just glad you're here.
You're an individual
You're a sweetheart
It's okay to not be okay!
You are awesome
You're beautiful
You're awesome
Kindness goes a long way! 🙂
I'm perfect just the way I am
Life is an adventure. Enjoy it!
You just belong
Mental health is helping yourself so you can help others
Stay close and listen to your loved ones. Keep positive support groups and interested in life. God Bless.
Love yo self 🙂
Knowing you are worthwhile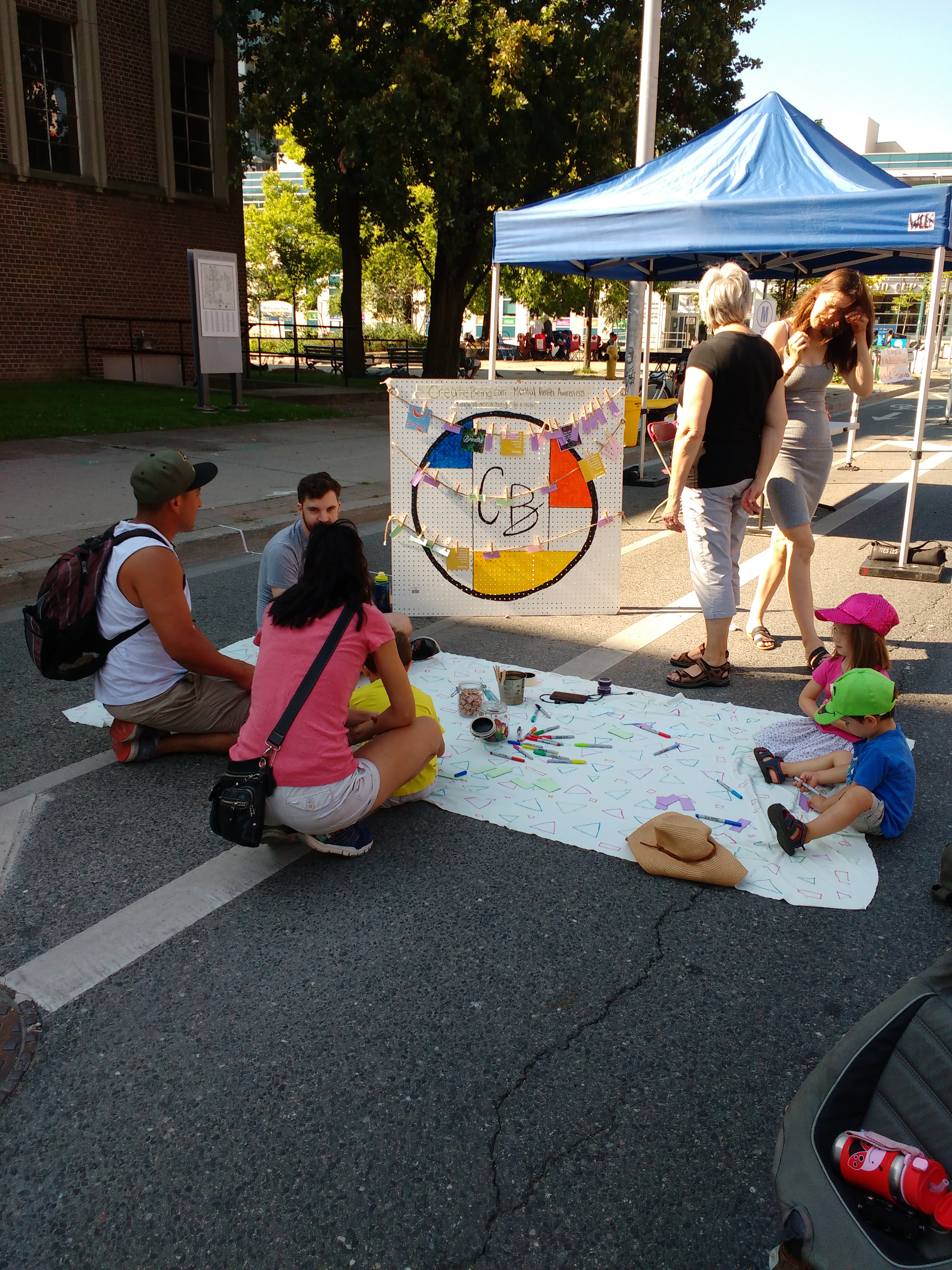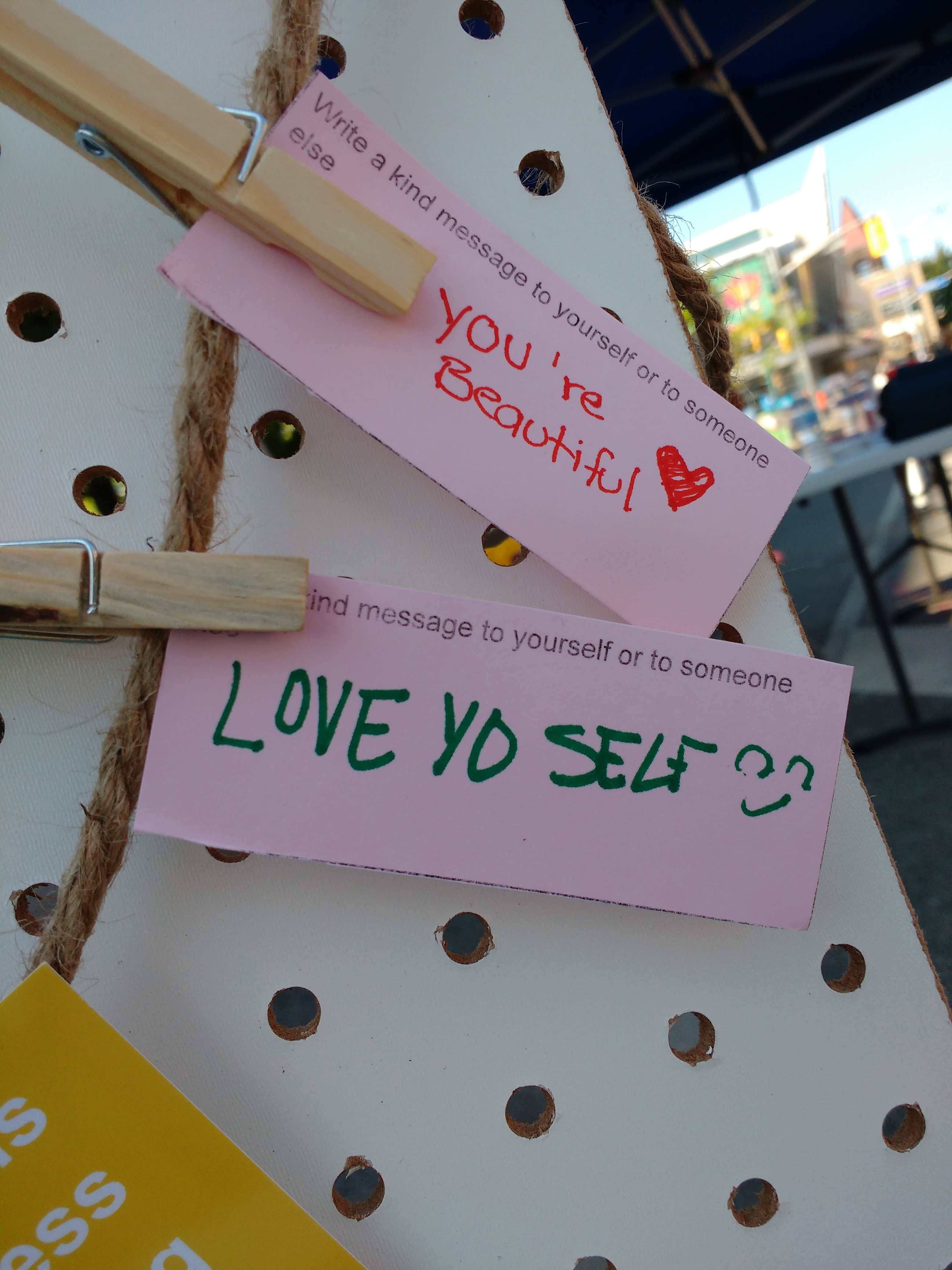 ---
---