Film Friday: Hector and the Search for Happiness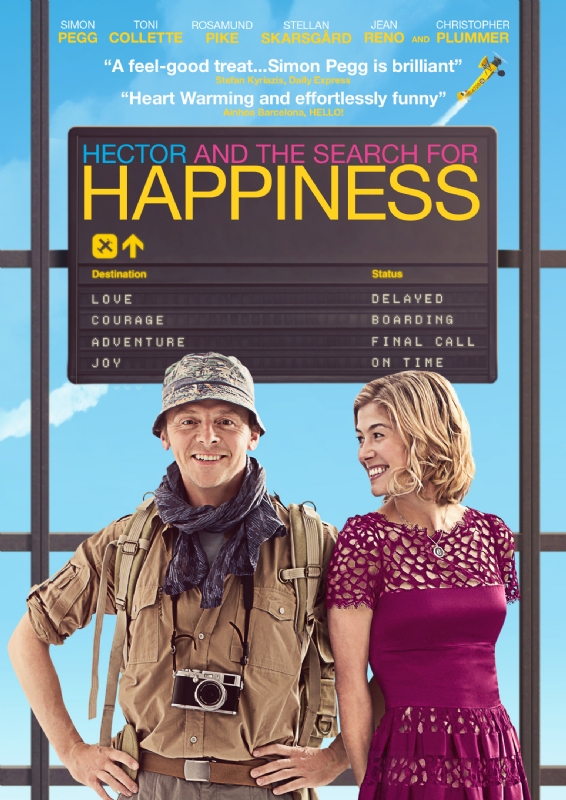 The Happiness of the Pursuit
Like most people, we are in the pursuit of happiness. There are books, films, poems, etc. that lead us to finding our moment of happiness. We may find it in monetary gains, relationships and use escapism to find our way into solace.
This is where the story begins for Hector (Simon Pegg). Aside from how great Simon Pegg characterizes this relatable goof ball and the great cast, this film packs a punch of speedy montages, visual and editing cues that dazzle with excitement. So not only does this film bring perspective, life lessons to its audience, it also looks pretty.
The trailer above of the film is a great summation. If you don't want spoilers, I recommend not watching the trailer. You can find this film currently on Netflix.
This film asks the proverbial question,
Do you consider yourself a happy person?
Hector goes on a journey (he thinks to help his patients) to discover what it means to be happy. And like most stories, finds that it is he who needed the answers. A lesson we all learn. We follow him as he meets new people and experience what life is like in Shanghai, a city in Africa (I don't remember which city) and LA before he makes his way back home to London.
We learn his list of what makes people happy, or unhappy in some cases. With the exception of the next line, I won't spoil any by sharing them.
Avoiding unhappiness is not the road to happiness.
So, do you consider yourself a happy person?
Comment below, we'd love to hear from you.
-A
---
---