Celebrating Mother-Figures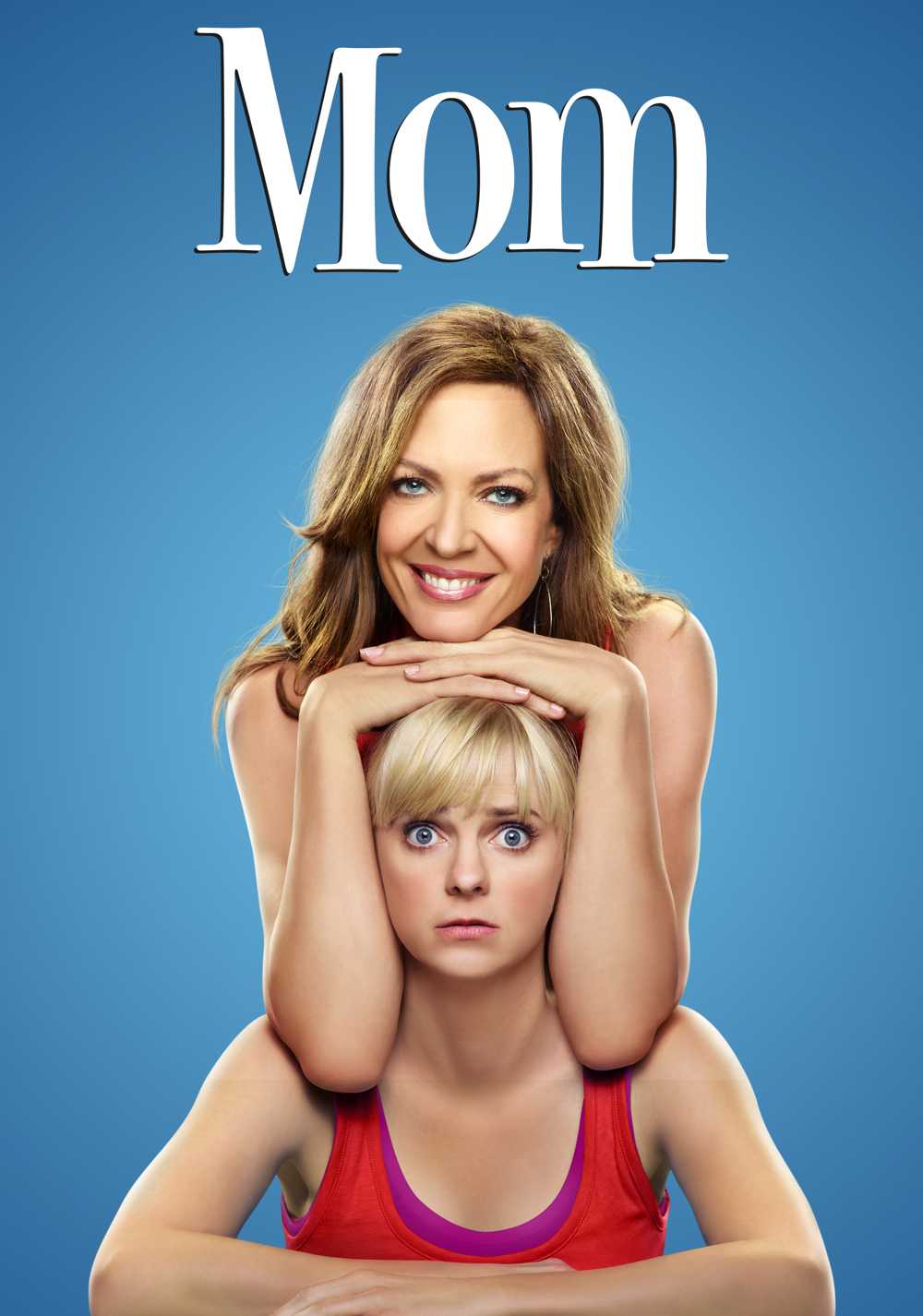 Celebrating Mother Figures
We use our love for film and tv to celebrate mother's Day.
Our mothers, grandmothers and all around mother-figures can be our guides, best friends or our first frenemy. Whichever relationship you have, honour their memory with these Mother's Day theme films and TV shows Thanks for the support of Bushwick Film Festival to help make this article available to you.
Click the image for trailers.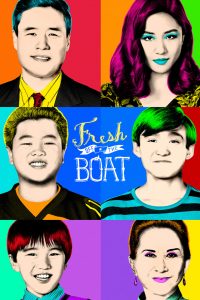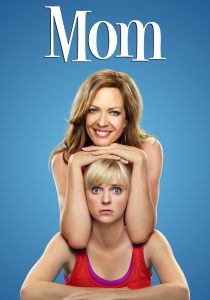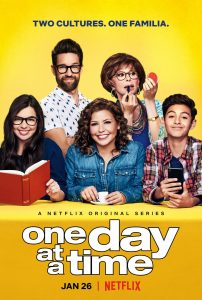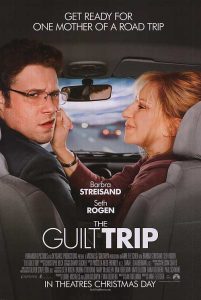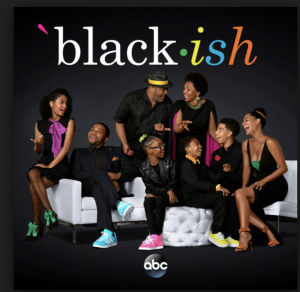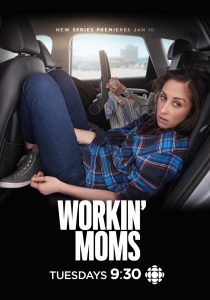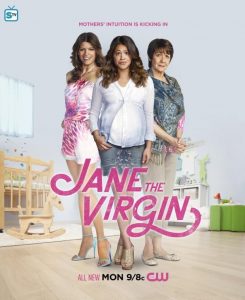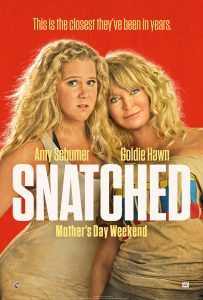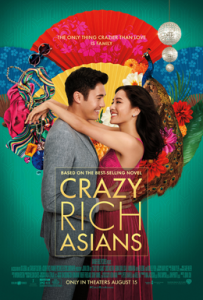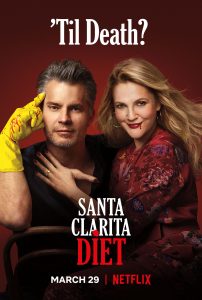 Fresh Off The Boat
Though the main voice comes from narrator and eldest son, Eddie, the star of the Huang family is really Jessica, the mom. Played by Constance Wu, she represents the strong female foundation that holds this family together. Her sassy, quick and passive aggressive snaps are hidden behind a beautiful smile – you definitely don't want to mess with her. She is truly a bad-mutha. But like most strong Asian females that can overrun a house, there is always one other strong Asian female that tops it all: Grandma. In later seasons they restore their relationship, because what else can years of criticism really represent in non-verbal Asian relationships but respect. This comedic family story depicts the life of a Taiwanese-American family in 1990s. It was inspired by the life of now famous chef, Eddie Huang. It has been renewed for a sixth season and is the first Asian-American family show on a primetime network since 1994. Yay, Asian representation on the small screen!
Mom
Reconciling an old mother-daughter relationship is the main storyline in this sixth season primetime sitcom. This comedy about a young mom, Christy played by the hilarious Anna Faris, is recovering from alcohol addiction and goes to AA alongside her mom, the amazing Allison Janney. This show is a great example of how mothers try hard to mend broken relationships while figuring out their own lives during recovery. Another hit from sitcom king, Chuck Lorre, this show brings you inside AA meetings, the fellowship of the sponsor/sponsee relationships and life in the program. Representing addiction on a prime time comedy series is a step forward in discussing mental health in the media.
One Day At A Time

You may recognize the title, as this version of the show is a revival.  This show was created by sitcom legend, Norman Lear, known for 70s shows like All in the Family and Sanford and Sons.
Matriarch, Penelope "Lope" Alvarez is a veteran, nurse and single mom of two. Her mother, Lidia, played by the vibrant, Rita Moreno (she played Anita in the 1961 movie, WEST SIDE STORY) lives with them in a little apartment in LA. Like most good family sitcoms, their landlord frequents their apartment and behaves like an adopted uncle. Everyone wants to be a part of this loving family. Lope works hard to ensure her Cuban-American family is safe, proud of their heritage and provided for. She shows resilience and is not afraid to speak up when she feels unjust; a great female figure to her daughter, Lena who later comes out. In an episode titled "Anxiety," Lope experiences panic attacks. The scene turns from colour to black and white and she experiences heavy breathing and sweating. Later her daughter, Alena experiences anxiety and Lope explains she has it too and that she goes to therapy to manage her post traumatic stress. The Alvarez family does not hesitate to discuss matters that pertain to mental health and addictions, immigration (current presidency), racism and LGBTQ+ issues including pronouns.  Unfortunately, this three season series was cancelled with a lot of fans in an uproar.
THE GUILT TRIP (Fletcher, 2012)
I am a sucker for Seth Rogen films. It's not only because he is Canadian and has an adorable chuckle, his humour and choice of stories are refreshing and relatable. In this film, mom, Barbra Streisand (gasp!) follows her son, played by Rogen, on a trip to showcase his invented product on a home shopping channel. A quintessential relationship between a Jewish mom and son that is full of overbearing and unwavering love, support and courage.
Black-ish
This comedy surrounds an upper-middle African American family and is a show that does not shy away from social, political and cultural contemporary issues in America including what it means to be Black. This household is run by doctor and mom of five, Rainbow "Bow" Johnson played by Tracee Ellis Ross, whom in one episode titled, "Mother Nature" experiences postpartum depression. In this episode, Ruby, a strong female figure and grandmother, played by the incomparable, Jenifer Lewis steps in to reconcile their relationship to best support Bow. Their four children rally together to support Bow and she explains the normalcy and stigmas of mental health in life.  Black-ish has an Emmy, is Golden Globe nominated and has two spin offs, Grown-ish and it's soon to be released prequel, Mixed-ish. Black-ish is in its fifth season.
Workin' Moms

In this Canadian, Emmy Nominated Comedy series, writer, creator and star of the show, Catherine Reitman (recognize that last name?) showcases the strength of new moms. In the cold open, we get a glimpse of its bold and innovative style with the sight of female nipples! Finally! This story follows a friendship of an unlikely four as they struggle in their early stages of motherhood: juggling work, family and their mental health. Catherine Reitman is the daughter of Ivan Reitman, director of classic films like GHOSTBUSTERS (Reitman, 1984) and KINDERGARTEN COP (Reitman, 1990).
Jane The Virgin

Our protagonist, Jane is your average Venezuelan-Mexican girl with a type A personality and a virgin, a loving boyfriend and lives with her young mother and abuela. Life is hopeful and bright until, she finds outshe is pregnant!? How does this happen, you may ask? By way of accidental artificial insemination, she is impregnated by her boss, Rafael's sperm. What will she tell her Detective boyfriend, Micheal? What does her future hold? Can she still be a virgin? Jane, who later does become a mom is guided by her mother, Xiomara a sexually charged, laid back dancer who had Jane at a very young age. So you see, Alba has experience with young single moms. Alba becomes the executive voice for the younger generation mothers who go to her for advice about love, work and following one's heart. This quick humoured, narrated telenovela twists drama, comedy and romance.  To be honest, when I first watched the show I didn't think I would like this show (it can be a bit cheesy) but fell in love with its humour and the honesty of these characters. Gina Rodriguez is gorgeous as she is an amazing actress; she won a Golden Globe for her role as Jane. See her in her newest Netflix's film, SOMEONE GREAT (Robinson, 2019).
SNATCHED (Levine, 2017)
This movie was so fun to watch. You probably don't want to watch it if you are going on a trip with your mom in the near future. This film is like all mother daughter renewal storylines but what binds them together is their kidnapping. It is a hilarious and fresh new view on how women support each other. The film has a full cast of comedy stars: Amy Schumer, Goldie Hawn, Randall Park, Ike Barinholtz, Christopher Meloni , Joan Cusack and Wanda Sykes.
CRAZY RICH ASIANS (Chu, 2018)
Finally, a film I can watch with my whole family and see Asians reflected on the screen.They are just like us…without the garganchuan amount of money. I didn't expect to react this way, but when Constance Wu first appears on screen, I had to hold back tears. I don't have to tell you how vital this film was in 2018 as a box office smash and first full Asian cast in 25 years. No matter what your cultural background, this film is full of family traditions, laughs and a whole lot of love.
Santa Clarita Diet

Have you ever had food poisoning? Well I am sure you haven't had it as bad as this. Their normal suburban family life takes a turn when Sheila, played by Drew Barrymore, starts throwing up a vile amount to later realize she is undead. This is fun for a weird and very loving family show. This horror comedy also stars Timothy Olyphant and is in its third season on Netflix.
---
---