Art Inspo: Hello I am Enough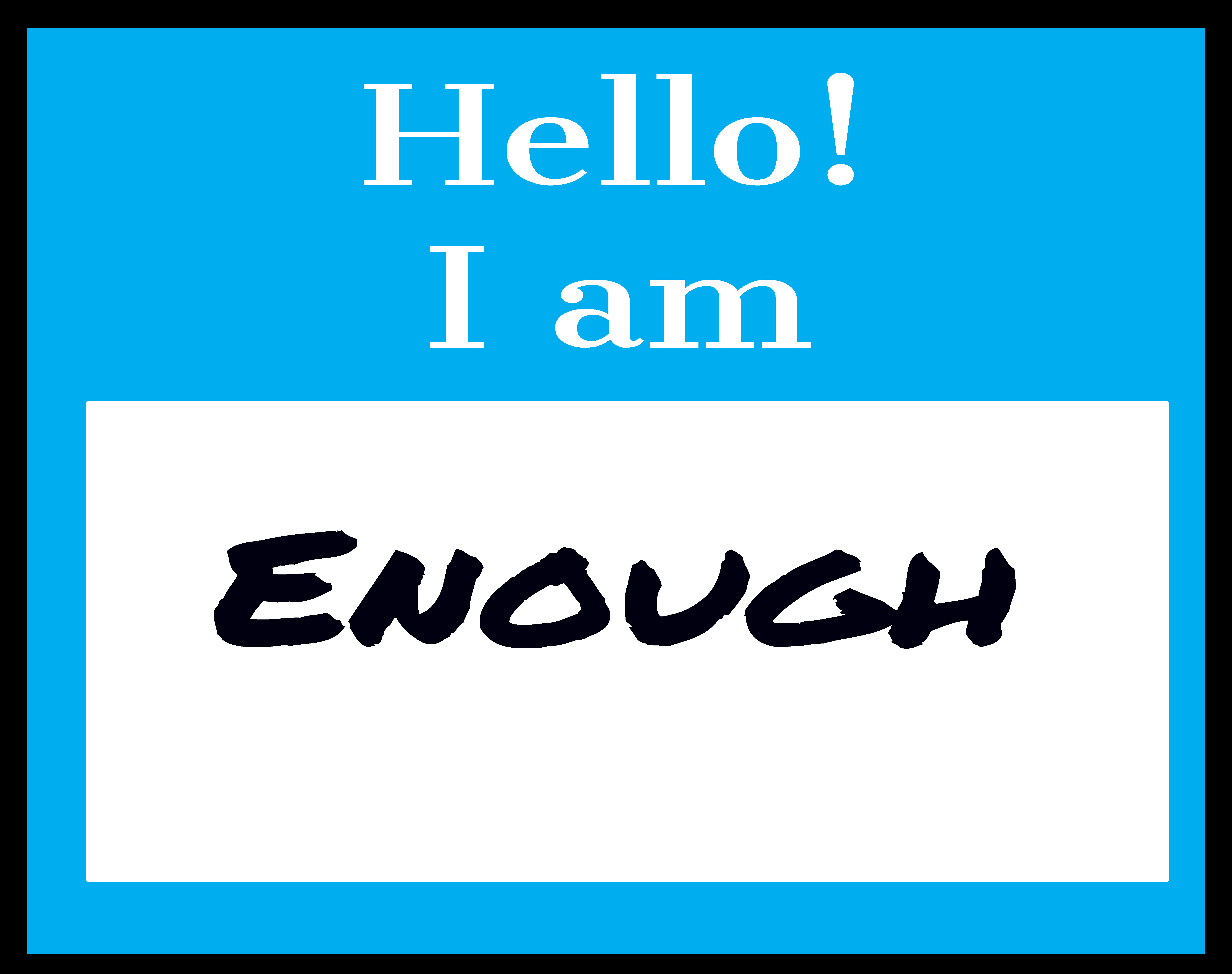 Art Inspo: Hello I Am Enough
The story behind the art.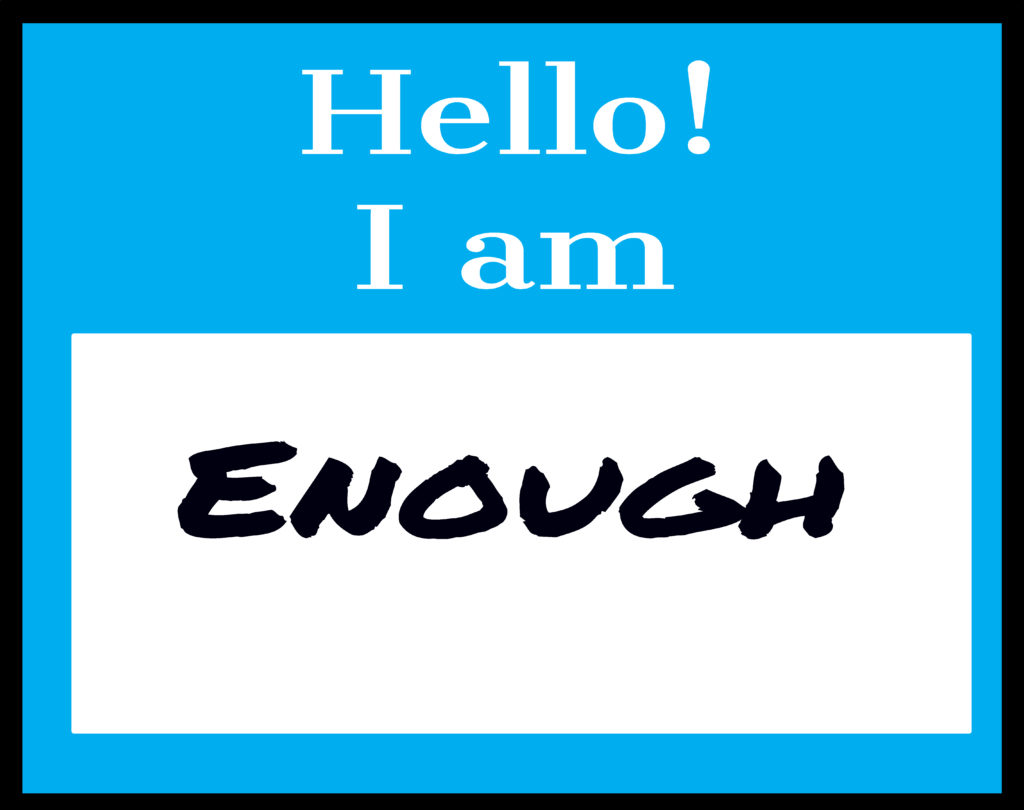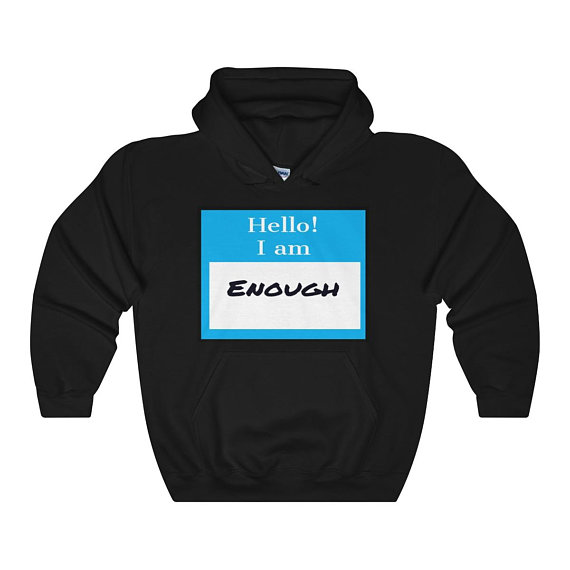 This piece has gotten a lot of attention. Thank you. It has been a message that resonates with a lot of people. I want to share with you my inspiration behind it and why I made it.
I was thinking about the topic of feeling enough, for myself. I wanted to create an image that would remind myself that I am enough. This is something I struggle with and have been for a while.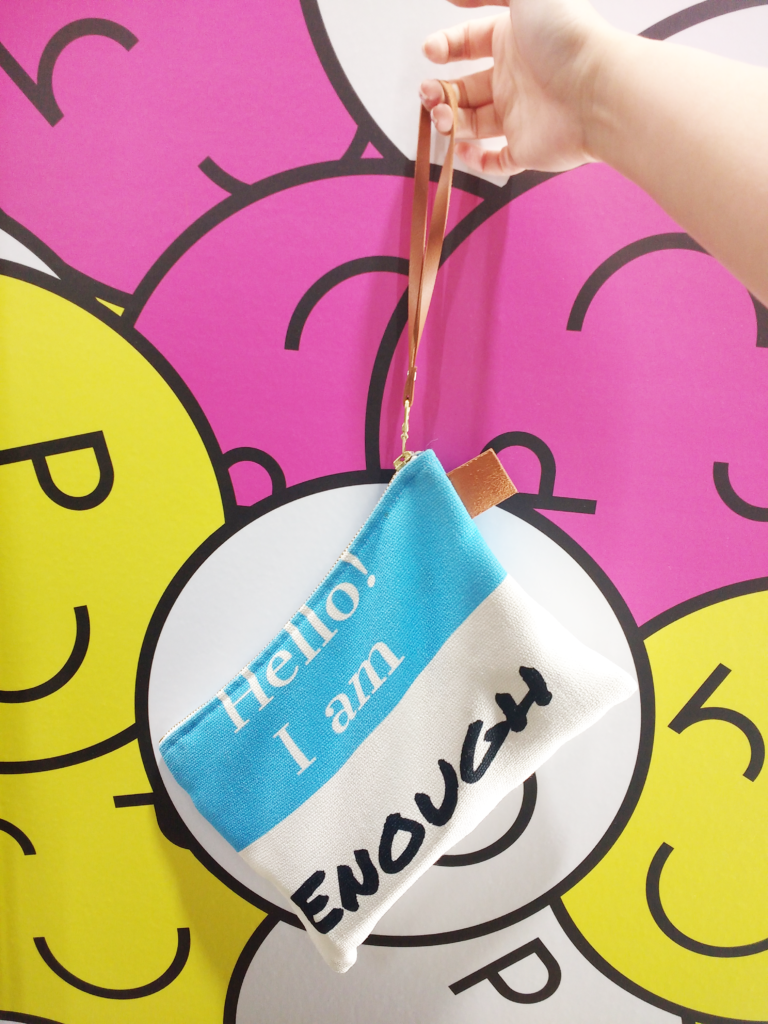 Wanting to claim this, I decided it was something I wanted to wear like a badge of honour. At the time, I was going to a few networking events and had to constantly introduce myself. Aside from not feeling that comfortable with putting my name on a name tag (something I started to notice when I worked in retail), being enough was exactly what I wanted people to feel. Also, it was something I needed to accept of myself.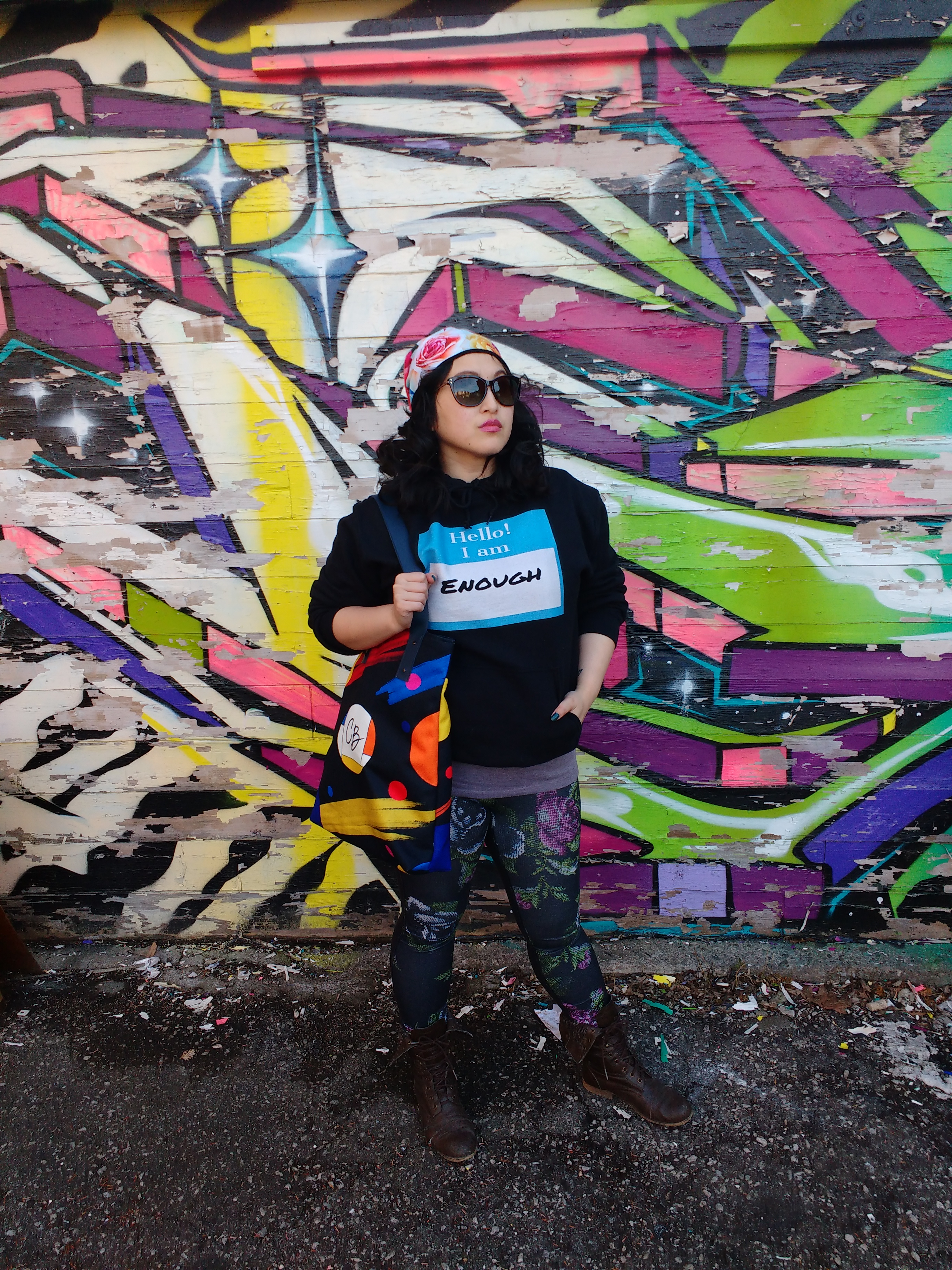 I have really struggled with this message. Wearing the name tag on my sweater and carrying the bag, pushes me out of my comfort zone. I am faced with seeing myself in the mirror and saying, Hello I am Enough.
I have had people say to me, You Are Enough! (Thank you strangers!) and people telling me that this is the message they too want to see.  It really gives me confidence to know I am not the only one who feels this way and that I am not alone.
The print is also available on other products. If you don't see it in store, make a request. We can make things happen!
Do you feel Enough? Would you replace it with a different word?
Comment below, we'd love to hear from you.
-A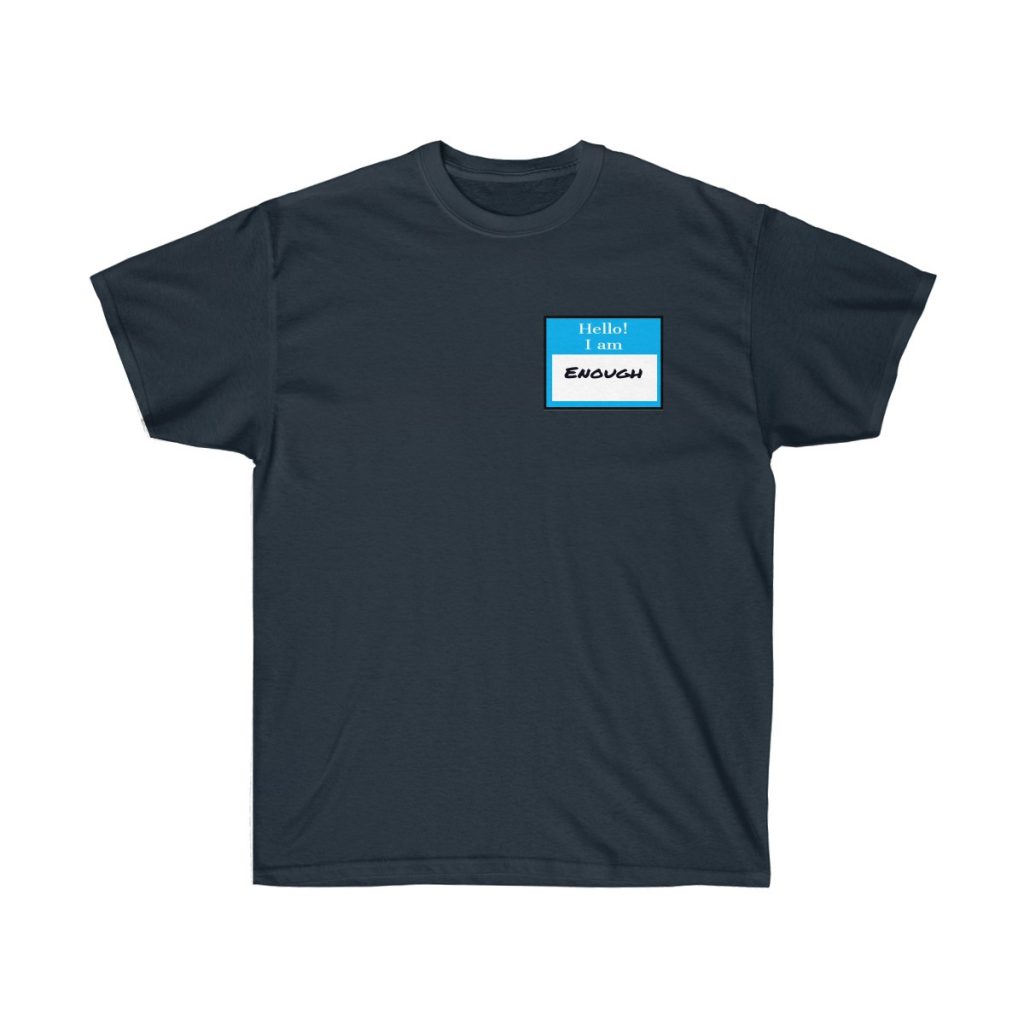 ---
---