Art Inspo: Making Things Happen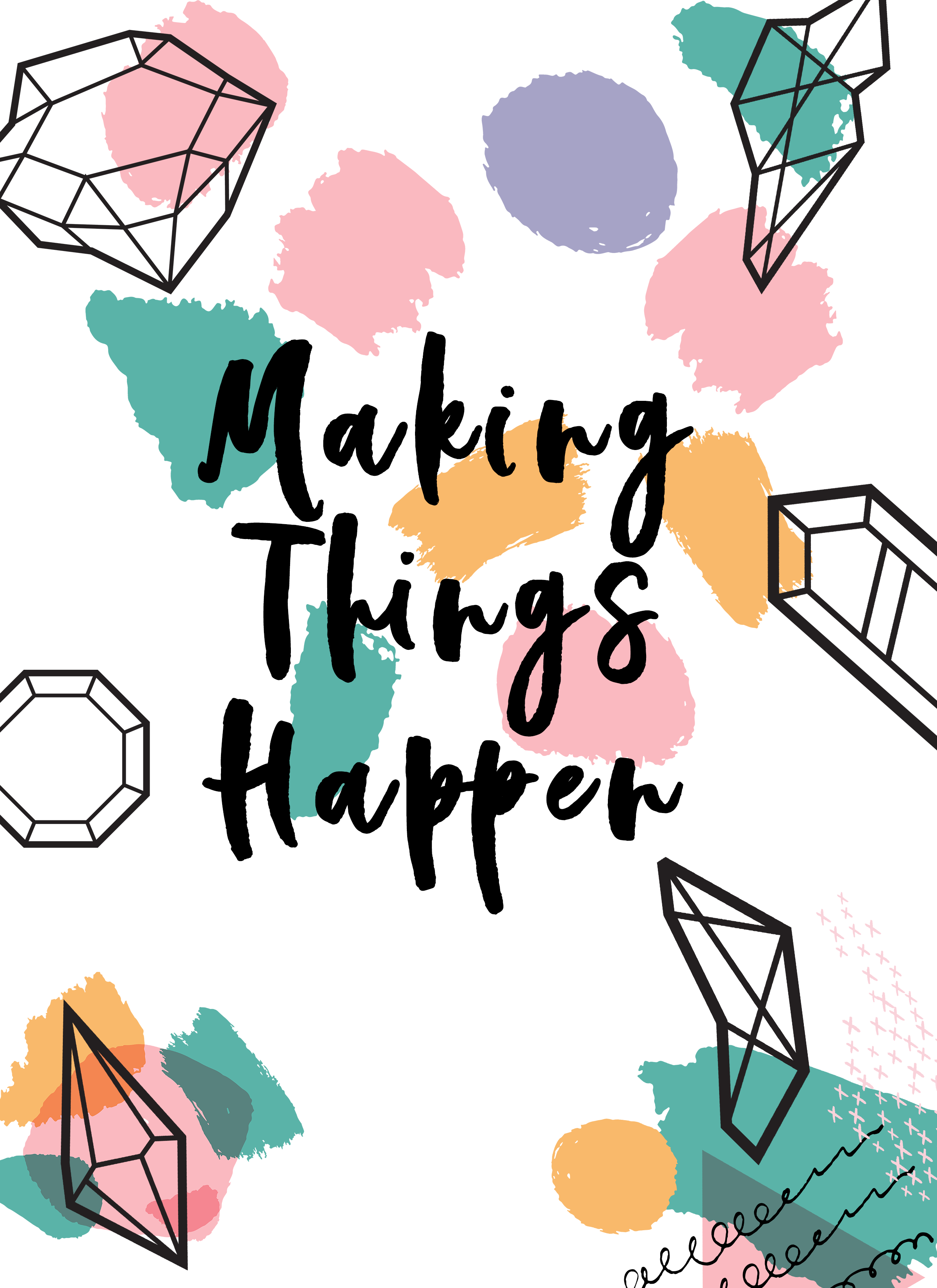 Being active and being in 'action' is never easy. I remember when I was feeling my deepest depressive moments, I only had the energy to do three things in a day: go to the bathroom, microwave a Lean Cuisine or boil water for instant noodles and staying in bed. Anything more, including texting, was too much of a request.
Having the strength, hope and motivation and to be in action took time. In creating CreateBeing, it became the mantra of all things. That is why we use it our a tagline.   
This image was created to celebrate those moments when we want to have the extra motivation to create something new. To find that courageous part of us that wants to turn stones into shiny objects. We may not always succeed, or have things go as planned, like random patterns, (splotches of colours) but knowing we took action and tried our best is what makes the journey of creation special.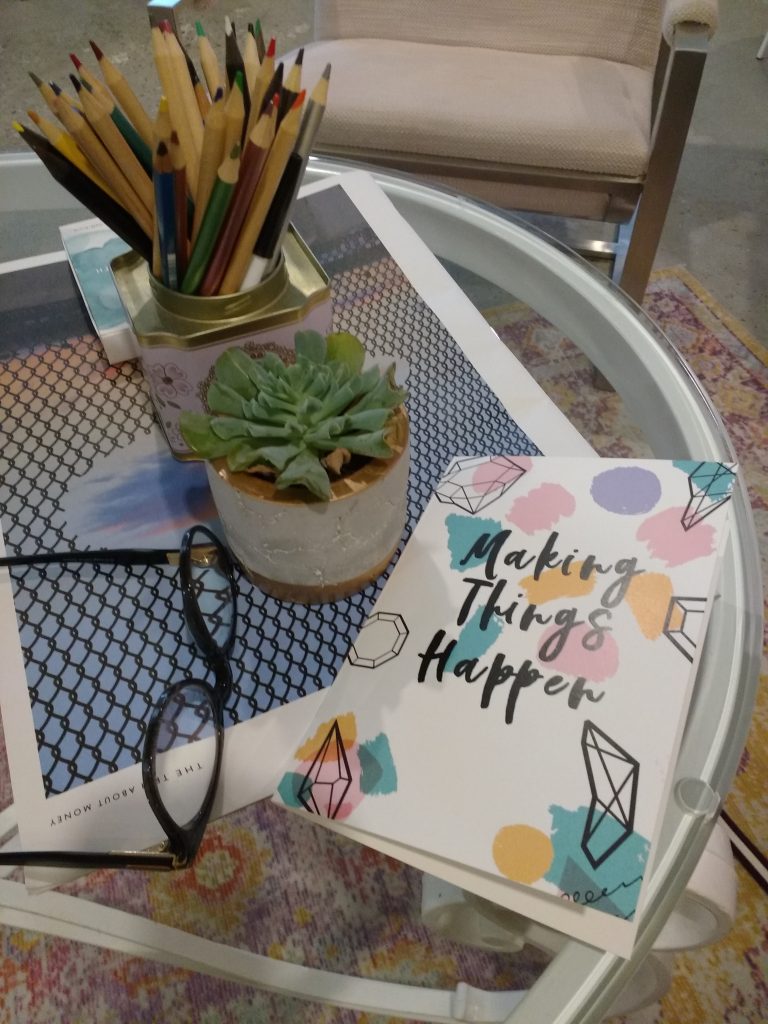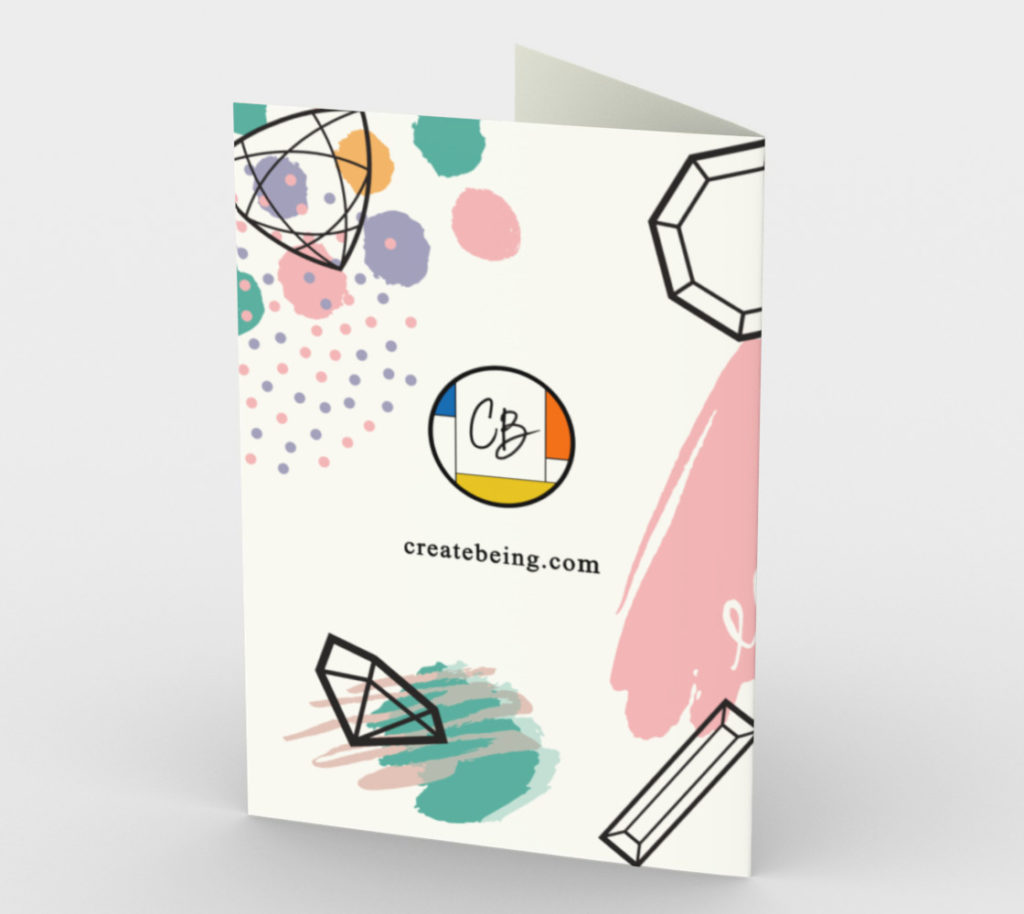 ---
---