Self-Care Tip Sheet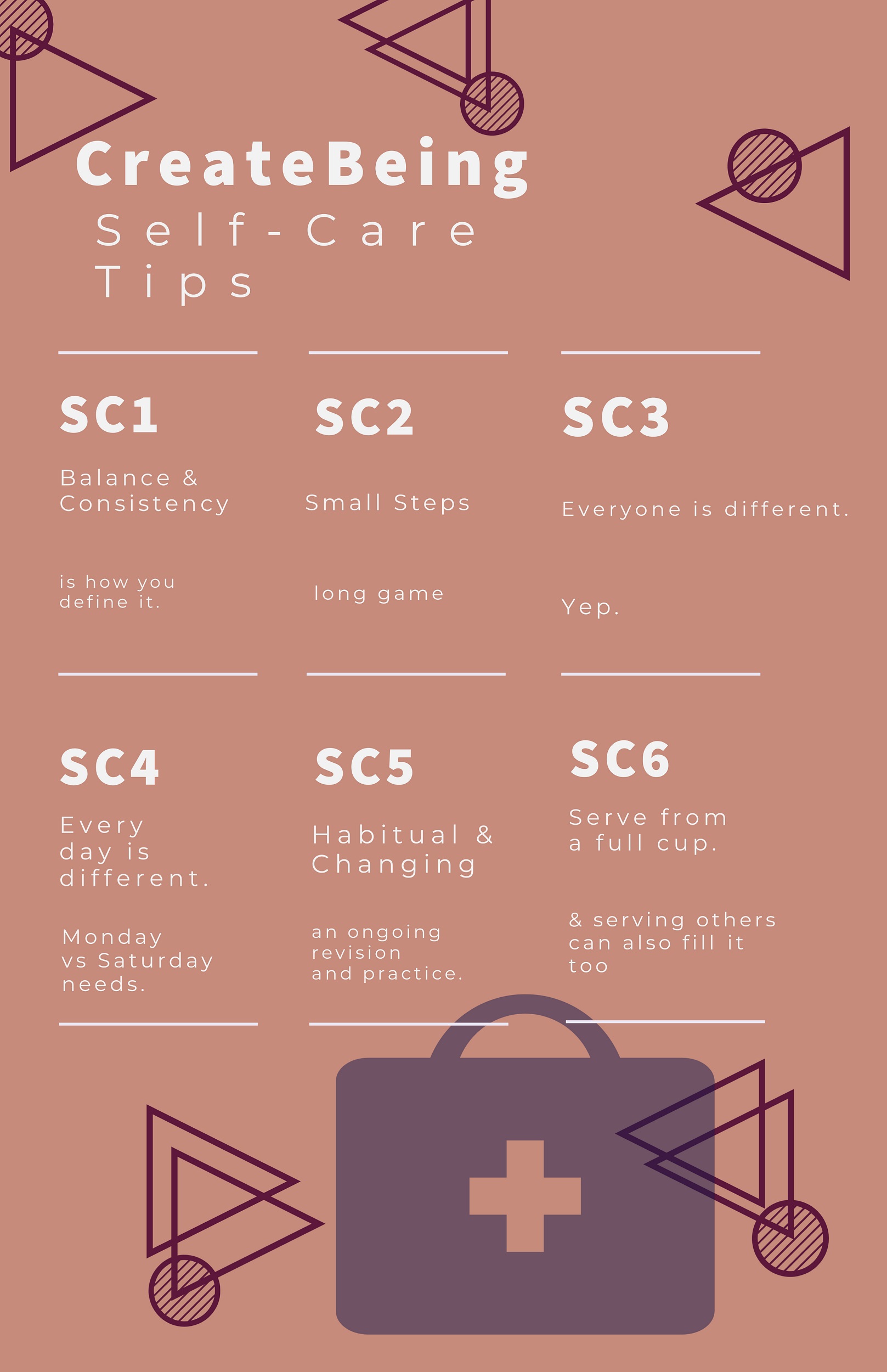 We created this tip sheet to help you set the foundation to support your self-care mindset. The way you think of your self-care and how you will approach it is the foundation of a healthy practice.
Let us know what you think of our sheet. What would you add to it? Want to see more? Let us know.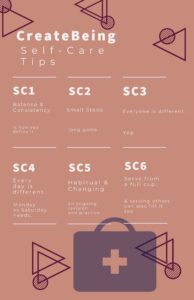 Are you interested in an online course to Design Your Self-Care during physical distancing?
Let us know what questions you may have as you experience staying at home during COVID-19.
Download this tip sheet, or click the image below and then right click to select "Save image as".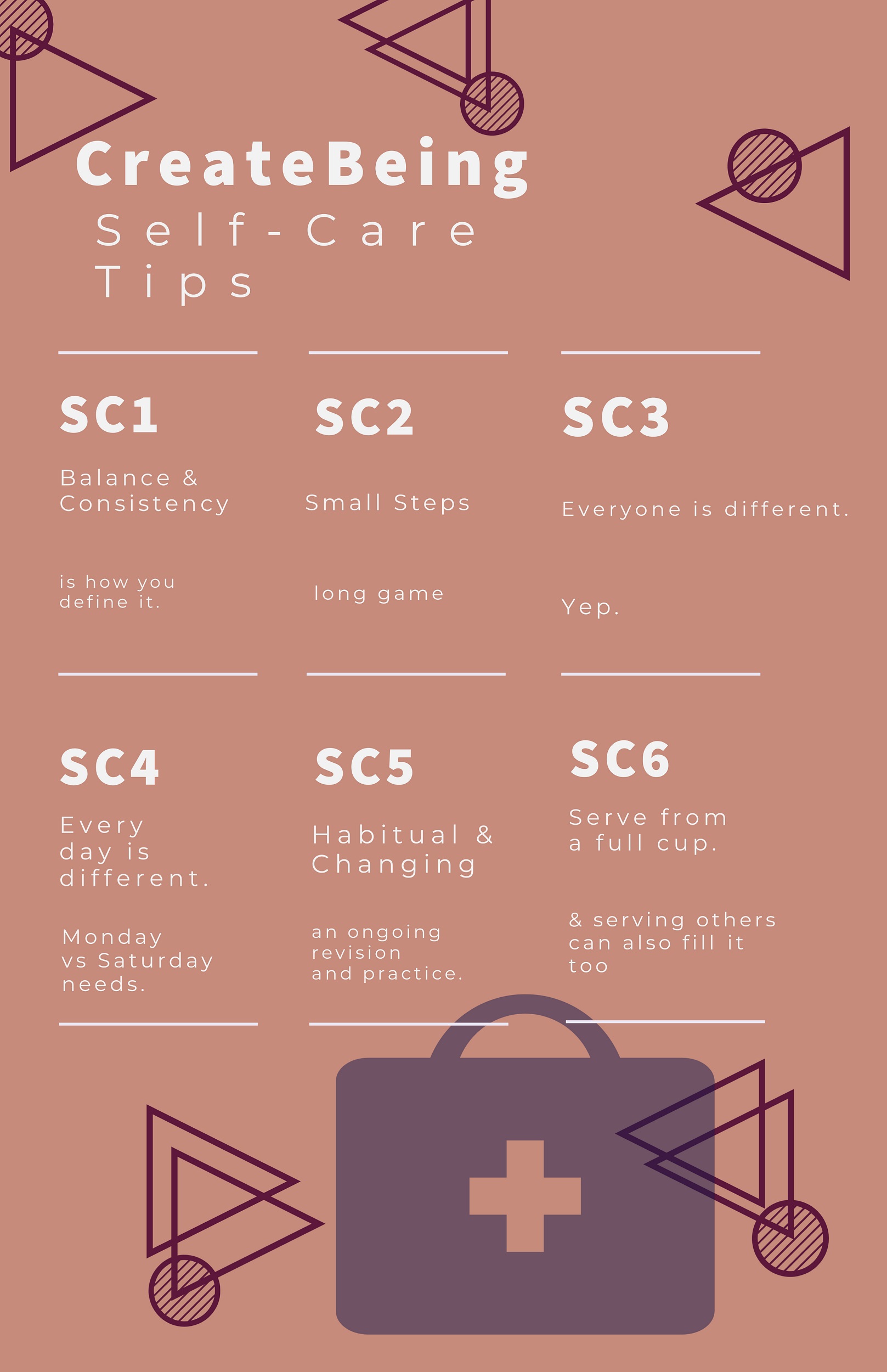 ---
---