CMHA Routes & CREATEBEING: ZINE-MAKING WORKSHOP

Due to current events, CHMA Routes is temporarily closed for the rest of March. Application deadline has been extended to April 7th and the workshop will be postponed to late April. Applicants will be contacted with further details. Thank you for your interest.
Let's create a zine together! All folks welcomed in this 8 week session at CMHA Routes. Participants will get the opportunity to learn a new style facilitated by various guests to experiment and design their pieces they want included in the final project. Final projects will be printed and sold at a launch party hosted by CMHA Routes in the Spring.
The group will decide the theme they want to create as a group. The intention of the group is to provide the opportunity for marginalized young adults to tell their own stories and use art as an avenue of healing and growth from past trauma.
Routes is a LGBTQIA+ inclusive space, completely wheelchair accessible, nut-free and scent free. We will be able to provide light snacks.
CreateBeing will be present for 4 sessions to support discussion and facilitate Open Studio. Guest facilitator topics will include songwriting, poetry, drawing and collaging. See schedule below. No experience needed.  This workshop is limited to 15 participants.
PARTICIPANT REQUIREMENTS
  Have lived experience of a mental health challenge (no diagnosis needed)
  Self-Identify as a young adult (no specific age limit)
  Available to attend all sessions
  Open to sharing work and having discussions with new people
  No writing or artistic experience is necessary
       *Application Due Date: Tuesday, March 17th, 2020
Welcome and Drawing/Collaging with Emily Waknine
Creative Non-Fiction with Maya
Songwriting with Meshach Harvey
Open Studio with CreateBeing
Poetry with Fatuma Jama/immigrant generational trauma with Yasaman Mansoori
Collaging with Maya and Illustration with Felix February

Zine Design Layout with Maya
Open Studio with CreateBeing
Launch Party at CMHA Routes
Maya Ameyaw is a freelance writer and peer support facilitator at CMHA Toronto. At CMHA she supports InkWell workshops, a writing group by and for people with lived experience of mental health issues. Previously, she helped curate and contributed to the mental health anthologies A Place For Us, The Double World, The Unexpected Sky and I Am A Lake. Maya is working on her first novel about young adults struggling with trauma and mental health issues with funding from The Toronto Arts Council and Ontario Arts Council. She aims to combat mental health stigma and start conversations about difficult issues through her group facilitation and writing.
Emily Waknine is lover of all things small and easy to carry, she makes small books and collages when she is not in school full time. Her poetry was published in the InkWell anthology, I Am A Lake in 2019. She is currently studying Library and Information Science at the University of Toronto.
Meshach Harvey has been playing musical instruments and writing songs for over 12 years. He started with the drumset and percussion. He has done professional gigs as a drummer, including many performances, and a recording studio session. He has been playing the piano for 11 years. He has performed many original songs at talent shows, songwriting circles, open mics, done paid performances at the camh mallspace, and events such as the camh suits me fine fashion show. He has been singing for over 2 years. He has been doing hip hop for around 10 years. He is one of the founders of a mental health awareness hip hop group called the Mindful MCs that have performed at several CAMH events including the Suits Me Fine fashion show, and the Rendevouz With Madness festival. They also performed at the Long Winter arts festival, at an art gallery in Montreal for a Concordia University event, and have been featured on CBC news. His dream is to one day travel the world as a full time musician, to inspire, and heal others through the joy of music.
David Lederle (He/Him) works with his life and business partner at CreateBeing, a company focused on spreading mental health awareness through creative expression. He has a background in Mathematics, Teaching and I.T. In his free time, David loves playing puzzles (Kakuro is his favourite) and listening to music.
Amanda Lederle (They/Them) is the co-Creator of CreateBeing, a company that focuses on mental health awareness through mindfulness and creative expression. They host workshops and share resources to the mental health community. Amanda has a background in film studies, leadership and management. When Amanda isn't creating content and facilitating, they are an Accountability Coach to support people to achieve their projects. Amanda enjoys illustrating, painting and mixed media art on the topics of self discovery and personal identity. In their spare time, Amanda enjoys watching shows and movies, listening to podcasts and playing with their beloved chinchilla, Chewbacca.
Fatuma Jama is a diasporic Somali writer/poet. She explores the interconnections between cultural hybridity & (un)belonging, trauma, disability, queerness and public space. Her poetry was published in the zine, Writing For Our Lives in 2018.
Yasaman Mansoori is a full-time thinker and freelance doer. She is interested in all the iterations of dysfunctional relationships in the modern world. Yasaman is a McGill graduate of Middle East Studies and former corporate sad girl. She is working on a podcast about dysfunctional relationships and a part-time student. Her hobbies include writing unsent letters to Jonathan Goldstein of Wiretap and Heavyweight fame, reading, and protracted monologues about her evolving list of gripes.
Felix February is a creative spirit from the city of Toronto. He currently facilitates at Show Gallery here in the city-helping visual artists who are in recovery and struggling with mental health challenges. His artwork can be described as being craft hippie and he loves fashion design and therapy. He graduated from OCAD University with honors in studio skills and an extensive portfolio.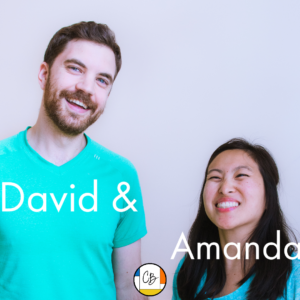 About CreateBeing:
CreateBeing is a Toronto-based company that focuses on mental health and creativity. Our mission is to give people the opportunity to see themselves as creative human beings to better understand their mental well-being. We host workshops, speak at events and support our community by sharing knowledge and resources. All workshops and discussion groups are facilitated by co-founders, Amanda (They/Them) and David (He/Him). Join us on Instagram @CreateBeing.